Product Description
Detailed Photos
Technical Specification
Explosion-proof Sign
Exd ‖ B T3 Gb
Voltage
36VDC
Flowrate
80L/min
Current
2A
Power
45w
The  Vapour Recovery Pumps are vacuum pumps with integrated flame arresters arranged on the inlet and outlet sides to suck off explosion –
capable fuel vapour/air mixtures into vapour recovery device s of dispensing devices at filling stations.
Features and Benefits:
Ø  Protection System – To prevent a flame breakthrough in deflagrations or stable detonations of explosion – capable vapour/air mixtures of explosion group in the case of ignition on the dispensing valve and the following subsequent max. hose and pipe length: gas return hose with an internal diameter < 10mm in a coaxial hose <6mm, or optionally coaxial hose <6mm with an outer diameter <38mm, together with a subsequent ID 15pipe (G 1/2")<3mm.
Ø  The gas temperature in the outlet line must not exceed 95° C±5° C.
Ø  For faultless function is necessary to keep the product clean.
Ø  Selective of Single pump head or double pump head.
Ø  100% Factory Tested
Product performance
1,Strong suction ability,under 45L/min refueling speed,keep the vapor liquid ratio not lower than stand requirement.
2,The pump's start-stop control taken from the electromagnetic vlvo controller,control circuit simple and reliable.
3Transmission shaft and motor are connected directly,diversion can be arbitrarily,no need to judge motor steering
4.Self-lubricating soft piston,low noisy,stand wear and tear.
5,Die-cast aluminum alloy housing,compact structure.
6,Rational construction ,good resistance to gasoline,nice appearance.
Packaging & Shipping
Company Profile
ECO Scince and technology Co.,Ltd,was established in Dec.of 1998,we are professional manufacturer for fuel dispenser with 70 employees,and 15 technicians.We own various production equipment and detection equipment 45 sets.Machining center ,digital controlled lathe,straightener,polisher advanced equipment 20sets.Our machining workshop,assembly shop ,key components are all achieving self-sufficiency.
      High-tech,High level technological innovation,has provided a great conditions for develop new products. As far as now we have developed the overflow valve,breakaway valve,dull gas-oil recovery vacuum pump,NP oil-gas recovery vacuum pump,tubing flattener for oil fuel dispenser. We are supplier for zhengxing,yongbang,sanjin,jialijia,famous brand main engine plants.
      We always put quality at the first consideration,as well as continuous innovation,start with the details,scientific management methods are our policy,our high quality products has win a high degree of trust among our customers.We were rated as "outstanding supplier"by our customer.And were specified as there export products supplier.
       Quality first,customer first are our principle,we will keep forging ahead,expand a wider market.
 
1- Could you develop our own design?        
   Yes
2- Are you factory?                                                                
Yes
3- Can we visit your factory or show your facotry via internet?                                            
  Yes
4- Could you send the sample for testing?                  
  Yes
5- Could you offer door to door service?                        
 Yes
To Be Negotiated
1 Piece


(Min. Order)
###
| | |
| --- | --- |
| After-sales Service: | 24month |
| Warranty: | 12month |
| Oil or Not: | Oil Free |
| Vacuum Degree: | Vacuum |
| Working Conditions: | Dry |
| Motor Speed: | 2820r/Min |
###
Samples:

US$ 10/Piece

1 Piece(Min.Order)
###
###
Technical Specification

Explosion-proof Sign

Exd ‖ B T3 Gb

Voltage

36VDC

Flowrate

80L/min

Current

2A

Power

45w
###
To Be Negotiated
1 Piece


(Min. Order)
###
| | |
| --- | --- |
| After-sales Service: | 24month |
| Warranty: | 12month |
| Oil or Not: | Oil Free |
| Vacuum Degree: | Vacuum |
| Working Conditions: | Dry |
| Motor Speed: | 2820r/Min |
###
Samples:

US$ 10/Piece

1 Piece(Min.Order)
###
###
Technical Specification

Explosion-proof Sign

Exd ‖ B T3 Gb

Voltage

36VDC

Flowrate

80L/min

Current

2A

Power

45w
###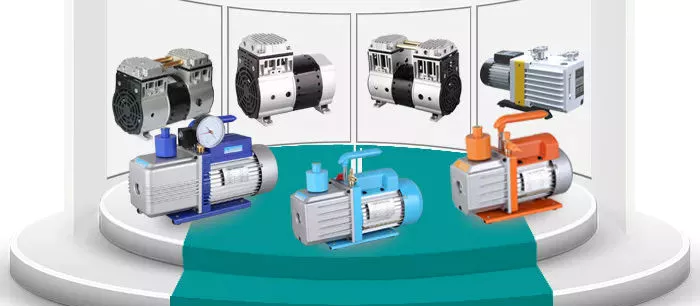 Disadvantages of using a vacuum pump
A vacuum pump is a device that pulls gas molecules out of a volume and leaves a partial vacuum. Its main function is to create a relative vacuum within a given volume. There are several types of vacuum pumps. Some of them are better suited for specific purposes than others. However, there are some disadvantages to using a vacuum pump.
Application of vacuum pump
Vacuum pumps are invaluable tools in many industrial and scientific processes. They are often used to move gas and other harmful substances and to clear clogged drains. They are also used to support mechanical equipment. For example, they can be mounted on the engine of a motor vehicle or the power hydraulic component of an aircraft. No matter how they are used, they should fit the application.
The principle of a vacuum pump is to draw gas from a sealed chamber to create a partial vacuum. Over the years, vacuum pump technology has evolved from its original beginnings to its current form. Today, there are many types of vacuum pumps, including rotary vane pumps, momentum transfer pumps, and regeneration pumps.
The semiconductor industry is a major user of vacuum pumps. Among other applications, these pumps are commonly used for mounting circuit boards, securing components, blowing and jetting, and pumping. The use of renewable resources has paved the way for widespread semiconductor production, where vacuum pumps are crucial. This manufacturing shift is expected to boost vacuum pump sales across Europe.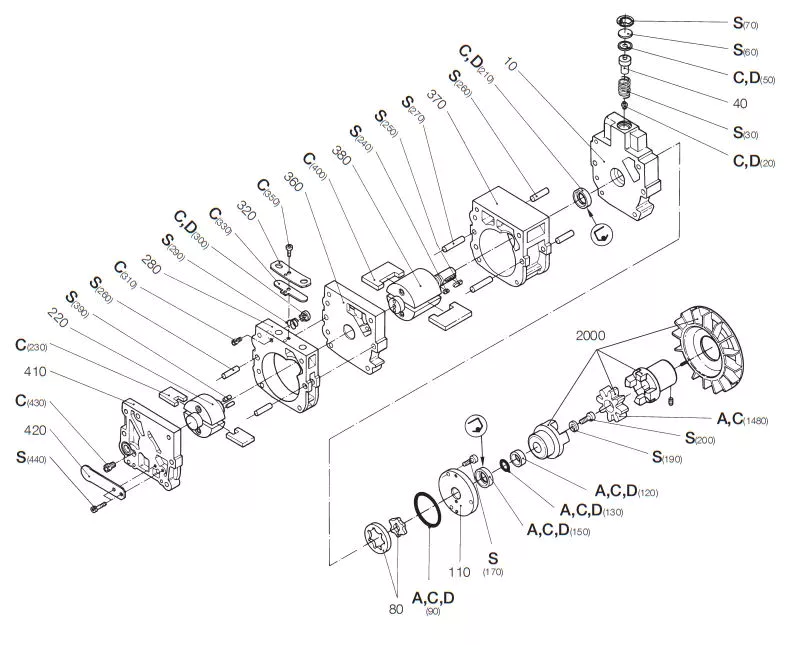 The most common types of vacuum pumps are positive displacement and rotary vane pumps. Positive displacement pumps are most effective for rough vacuum applications and are usually paired with momentum transfer pumps. These pumps are used in pharmaceutical, food and medical processes. They are also used in diesel engines, hydraulic brakes and sewage systems.
Positive displacement pumps are used to create low vacuum conditions and create a partial vacuum. These pumps create lower air pressure by enlarging the chamber and allowing gas to flow into the chamber. The air in the cavity is then vented to the atmosphere. Alternatively, momentum transfer pumps, also known as molecular pumps, use high-speed rotating blades to create dense fluids.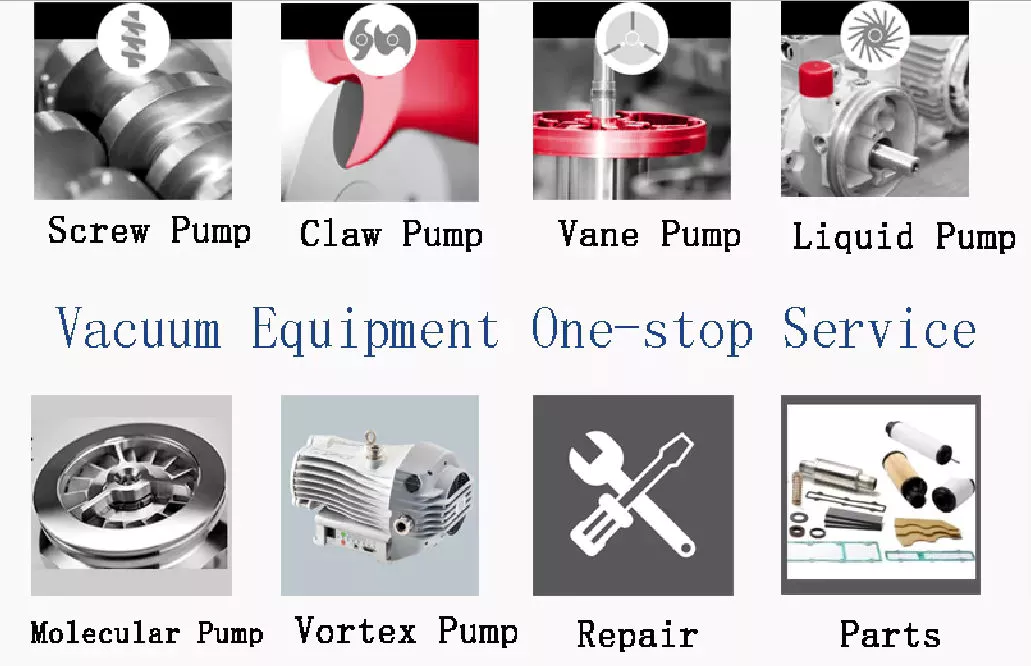 Their drawbacks
Vacuum pumps are useful in industrial applications. However, they are not perfect and have some drawbacks. One of them is that their output is limited by the vacuum hose. Vacuum hoses are the bottleneck for vacuum pump performance and evacuation rates. The hose must be kept free of water and organic matter to ensure the highest possible vacuum.
Dry vacuum pumps do not have these problems. They may be more cost-effective but will increase maintenance costs. Water consumption is another disadvantage. When pond water is used, the pump puts additional pressure on the treatment facility. Additionally, contaminants from the gas can become trapped in the water, shortening the life of the pump.
Another disadvantage of vacuum pumps is their limited operating time at low vacuum. Therefore, they are only suitable for extremely high vacuum levels. Diaphragm pumps are another option for industrial applications. They have a sealed fluid chamber that allows a moderate vacuum. They also feature short strokes and a low compression ratio, making them quieter than their reciprocating counterparts.
Vacuum pumps are used in many industrial and scientific processes. They can be used to transport hazardous materials or clear clogged drains. They are also used in rear doors and dump tanks. Certain types of vacuum pumps can cause fluid blockages, which can be harmful. The vacuum pump should also be well suited to the fluid in it to avoid contamination.
Another disadvantage is the lack of proper vacuum system testing equipment. Mechanics often underestimate the importance of a properly functioning vacuum system. Most stores lack the equipment needed for proper troubleshooting. Typically, mechanics rely on the cockpit vacuum gauge to determine if the pump is working properly.
Some vacuum pumps are capable of providing constant vacuum. These pumps are also capable of eliminating odors and spills. However, these advantages are outweighed by some disadvantages of vacuum pumps.



editor by czh