Product Description
PRODUCT DESCRIPTION.
PRODUCT NAME:  vacuum pump
OEM NUMBER :  UP30
MATERIALS: Aluminum
COLOR AVAILABLE: Metal Color
MOQ : 20pcs
PACKAGING: Neutral or Brand box packaging. We will help you design your small box .
DELIVERY TIME: Around 25 days
RELATED PRODUCT
We produces all range of manual slack adjuster and automatic slack adjuster that our product cover almost globe truck, trailer and Bus, Besides we also produce another product related to brake system like brake chamber, clutch booster, brake valve and air hose
COMPANY INFORMATION
HangZhou Tie'an Auto Parts Manufacturing Co., Ltd. We're professional for slack adjuster,supply many types Manual Slack Adjuster for truck,bus,trailer,cover
European,Korean,American,Japanese,Russian.
1.More than 10 years experience on manual slack adjuster
2.Manufacture with competitive price
3.Cover more than 70% manual slack adjuster type and increased every month
4.Also can do it as customised.
Why Choose Tiean?
1) Eight-year more professional auto parts manufacturer
• ISO 9001 management system certification, NQA global assurance certification.
• Own complete brake parts product line.
• High quality products with competitive price. 
• MOQ from 100 piece.
• Samples are supplied for free.
2) Focus on product quality and after-market service
• All products have a guarantee of at least 6 months.
• CNC machining center, 100% leakage test and other test. 
• Target high-end market.
3) Excellent customer service
• Technical support by E-mail or phone.
• Inquiry will be replied within 24hours.
• All terms of payments and logistics are accepted.
4) Technical strength
• Own independent R&D Dept.
• With 3D modeling capability.
• OEM accepted.
PACKAGING STHangZhouRD
if your quantitty more than 2000 pcs in total ,we can help you fee design your brand box 
Our packaging standard:purple bag or plastic bag, small box, Carton box, Pallets or Wooden Case.
OUR SERVICE
1.Reply your enquiry in 24 working hours.
2.OEM, buyer design, buyer label services provided.
3.Exclusive and unique solution can be provide to our customer by our well trained and professional engineers and staffs.
4.We can provide sample for your check.
5.We have the certification of ISO 9001 TS16949
6.Good after-sale service.
FAQ
CUSTOMER: What kind of product do you engage?
CUSTOMER: Can i visit you factory.
TIE'AN: wellcom to my factory , we have professional team follow-up your schedule.
CUSTOMER: what reason is that i business with your company not your competition?
TIE'AN : you know competition is fierce, we used product quanlity and good service to maintain .Companies must earn a reputation for honesty.
| | |
| --- | --- |
| After-sales Service: | 12 Months |
| Warranty: | 12 Months |
| Type: | Brake System |
| Material: | Alloy |
| Position: | Front |
| Certification: | IATF-16949 |
| | |
| --- | --- |
| Customization: | |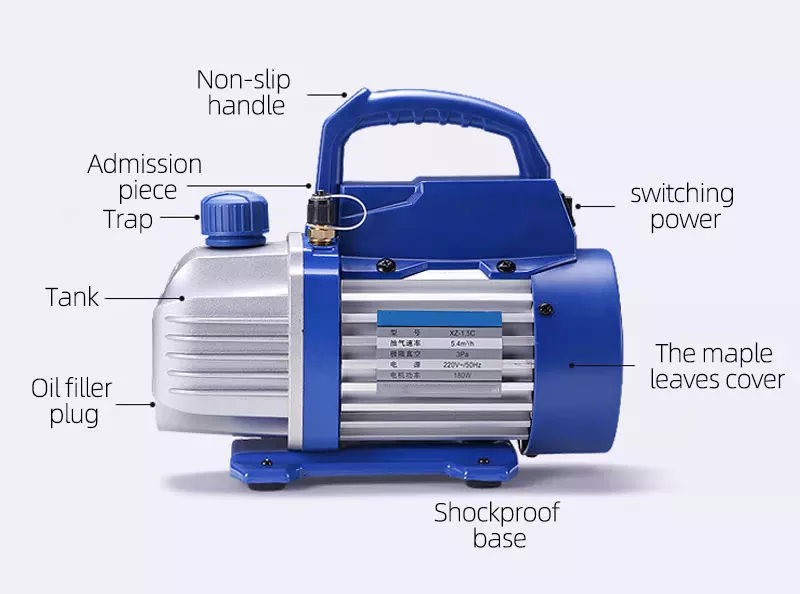 Basic knowledge of vacuum pump
A vacuum pump is a device that draws gas molecules from a sealed volume and maintains a partial vacuum. Its main job is to create a relative vacuum within a given volume or volumes. There are many types of vacuum pumps. This article will describe how they work, their types, and their applications.
How it works
A vacuum pump is a mechanical device that removes gas from a system by applying it to a higher pressure than the surrounding atmosphere. The working principle of the vacuum pump is based on the principle of gas transfer and entrapment. Vacuum pumps can be classified according to their vacuum level and the number of molecules that can be removed per cubic centimeter of space. In medium to high vacuum, viscous flow occurs when gas molecules collide with each other. Increasing the vacuum causes molecular or transitional flow.
A vacuum pump has several components that make it a versatile tool. One of the main components is the motor, which consists of a rotor and a stator. The rotor and stator contain coils that generate a magnetic field when excited. Both parts must be mounted on a base that supports the weight of the pump. There is also an oil drain that circulates oil throughout the system for lubrication and cooling purposes.
Another type of vacuum pump is the liquid ring vacuum pump. It works by positioning the impeller above or below the blades. Liquid ring pumps can also adjust the speed of the impeller. However, if you plan to use this type of pump, it is advisable to consult a specialist.
Vacuum pumps work by moving gas molecules to areas of higher or lower pressure. As the pressure decreases, the removal of the molecules becomes more difficult. Industrial vacuum systems require pumps capable of operating in the 1 to 10-6 Torr range.
Type
There are different types of vacuum pumps. They are used in many different applications, such as laboratories. The main purpose of these pumps is to remove air or gas molecules from the vacuum chamber. Different types of pumps use different techniques to achieve this. Some types of pumps use positive displacement, while others use liquid ring, molecular transfer, and entrapment techniques.
Some of these pumps are used in industrial processes, including making vacuum tubes, CRTs, electric lights, and semiconductor processing. They are also used in motor vehicles to power hydraulic components and aircraft. The gyroscope is usually controlled by these pumps. In some cases, they are also used in medical settings.
How a vacuum pump works depends on the type of gas being pumped. There are three main types: positive displacement, negative displacement, and momentum transfer. Depending on the type of lubrication, these principles can be further divided into different types of pumps. For example, dry vacuum pumps are less sensitive to gases and vapors.
Another type of vacuum pump is called a rotary vane pump. This type of pump has two main components, the rotor and the vacuum chamber. These pumps work by rotating moving parts against the pump casing. The mating surfaces of rotary pumps are designed with very small clearances to prevent fluid leakage to the low pressure side. They are suitable for vacuum applications requiring low pulsation and high continuous flow. However, they are not suitable for use with grinding media.
There are many types of vacuum pumps and it is important to choose the right one for your application. The type of pump depends on the needs and purpose of the system. The larger ones can work continuously, and the smaller ones are more suitable for intermittent use.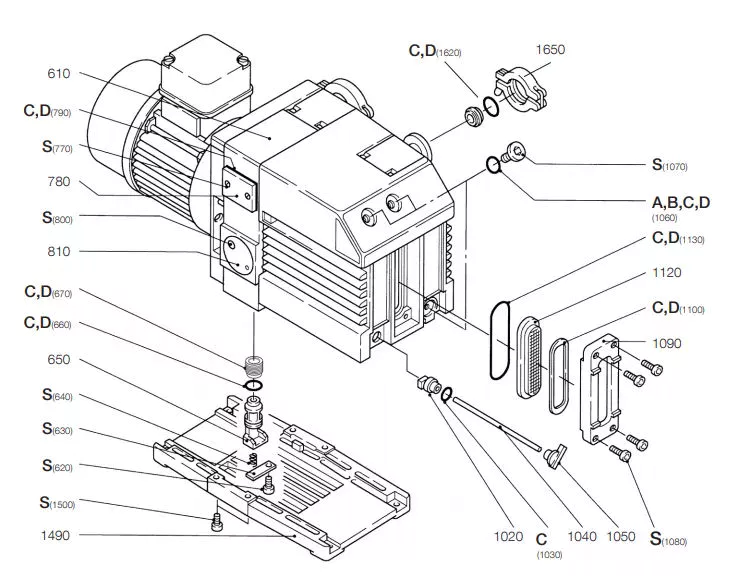 Apply
Vacuum pumps are used in a variety of industrial and scientific processes. For example, they are used in the production of vacuum tubes, CRTs, and electric lamps. They are also used in semiconductor processing. Vacuum pumps are also used as mechanical supports for other equipment. For example, there may be multiple vacuum pumps on the engine of a motor vehicle that powers the hydraulic components of an aircraft. In addition, they are often used in fusion research.
The most common type of vacuum pump used in the laboratory is the rotary vane pump. It works by directing airflow through a series of rotating blades in a circular housing. As the blades pass through the casing, they remove gas from the cavity and create a vacuum. Rotary pumps are usually single or double-stage and can handle pressures between 10 and 6 bar. It also has a high pumping speed.
Vacuum pumps are also used to fabricate solar cells on wafers. This involves a range of processes including doping, diffusion, dry etching, plasma-enhanced chemical vapor deposition, and bulk powder generation. These applications depend on the type of vacuum pump used in the process, and the vacuum pump chosen should be designed for the environment.
While there are several types of vacuum pumps available, their basic working principles remain the same. Each has different functions and capacities, depending on the type of vacuum. Generally divided into positive displacement pump, rotary vane pump, liquid ring pump, and molecular delivery pump.
Maintenance
The party responsible for general maintenance and repairs is the Principal Investigator (PI). Agknxs must be followed and approved by the PI and other relevant laboratory personnel. The Agknx provides guidelines for routine maintenance of vacuum pump equipment. Agknxs are not intended to replace detailed routine inspections of vacuum pump equipment, which should be performed by certified/qualified service personnel. If the device fails, the user should contact PI or RP for assistance.
First, check the vacuum pump for any loose parts. Make sure the inlet and outlet pressure gauges are open. When the proper pressure is shown, open the gate valve. Also, check the vacuum pump head and flow. Flow and head should be within the range indicated on the label. Bearing temperature should be within 35°F and maximum temperature should not exceed 80°F. The vacuum pump bushing should be replaced when it is severely worn.
If the vacuum pump has experienced several abnormal operating conditions, a performance test should be performed. Results should be compared to reference values ​​to identify abnormalities. To avoid premature pump failure, a systematic approach to predictive maintenance is essential. This is a relatively new area in the semiconductor industry, but leading semiconductor companies and major vacuum pump suppliers have yet to develop a consistent approach.
A simplified pump-down test method is proposed to evaluate the performance of vacuum pumps. The method includes simulated aeration field tests and four pump performance indicators. Performance metrics are evaluated under gas-loaded, idle, and gas-load-dependent test conditions.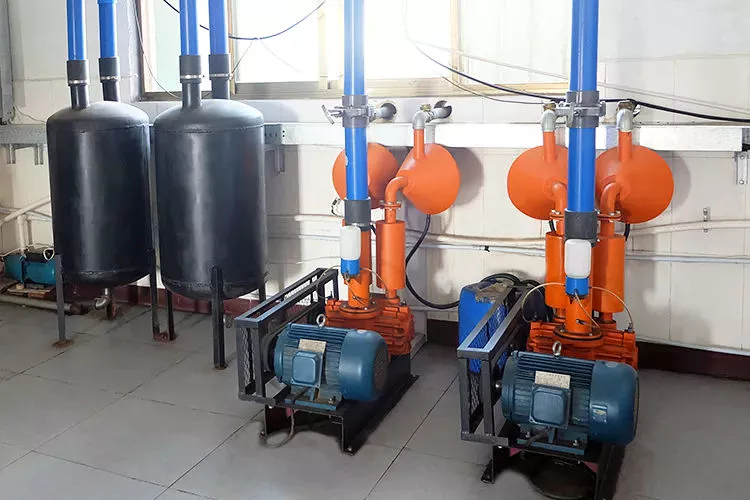 Cost
The total cost of a vacuum pump consists of two main components: the initial investment and ongoing maintenance costs. The latter is the most expensive component, as it consumes about four to five times the initial investment. Therefore, choosing a more energy-efficient model is a good way to reduce the total system cost and payback period.
The initial cost of a vacuum pump is about $786. Oil-lubricated rotary vane pumps are the cheapest, while oil-free rotary vane pumps are slightly more expensive. Non-contact pumps also cost slightly more. The cost of a vacuum pump is not high, but it is a factor that needs careful consideration.
When choosing a vacuum pump, it is important to consider the type of gas being pumped. Some pumps are only suitable for pumping air, while others are designed to pump helium. Oil-free air has a different pumping rate profile than air. Therefore, you need to consider the characteristics of the medium to ensure that the pump meets your requirements. The cost of a vacuum pump can be much higher than the purchase price, as the daily running and maintenance costs can be much higher.
Lubricated vacuum pumps tend to be more durable and less expensive, but they may require more maintenance. Maintenance costs will depend on the type of gas that needs to be pumped. Lighter gases need to be pumped slowly, while heavier gases need to be pumped faster. The maintenance level of a vacuum pump also depends on how often it needs to be lubricated.
Diaphragm vacuum pumps require regular maintenance and oil changes. The oil in the diaphragm pump should be changed every 3000 hours of use. The pump is also resistant to chemicals and corrosion. Therefore, it can be used in acidic and viscous products.



editor by CX 2023-07-11
Product Description
 Auto Parts Spare Parts Brake Vacuum Pump OE: 03L145100G for VW Polo Jetta Volkswagen GOLF 2.0TDI  Skoda Octavia II 1.6TDI2
Product Description
| | |
| --- | --- |
| OEM | 03L145100G,03L145100B,03L145100C,03L145100D |
| FIT FOR | VW Polo2009-2571 Volkswagen Jetta 2009-2014 Volkswagen GOLF 2.0TDI2009-2014 Skoda Octavia II 1.6TDI2009-2013 Skoda Octavia II 1.6TDI2009-2013 1.6TDI2013-2015 audi TT2.0TDI2011-2014 audi A3.6TDI2009-2011 |
| material | |
| product | Vacuum Pump |
Detailed Photos
FAQ
Company Profile
With the rapid development of China's auto parts CZPT and China's manufacturing industry. HangZhou CZPT Auto Parts Trading Co., Ltd. and its high-end brands CZPT and BORWATE came into being in 2019! Constantly committed to promoting the healthy development of China's auto parts industry!
As an innovator and leader in the field of auto parts and an independent brand operating unit, HangZhou Kutewei Auto Parts Trading Co., Ltd. has continuously devoted itself to scientific research, design, development, production and sales. Determined to become a global, comprehensive auto parts trading company with excellent product quality, fair prices and top services. The tenet of our enterprise is: service, quality, innovation, and CZPT situation. Our independent brands CZPT and BORWATE are exported to more than 60 countries in Europe, America, the Middle East, South America, Africa, Southeast Asia, etc. and have won unanimous praise from customers!
At present, KUTWAY's main products are: suspension system, engine system, cooling system, transmission system, brake system, ignition system, fuel system, appearance parts, 8 categories, and about 20,000 kinds of auto parts. CZPT has a mature German technical product production and supply chain to ensure the stability of product quality, and our products have a two-year or 80,000-kilometer quality guarantee. In addition, we have a professional team to provide customers with 24/7 online after-sales service and online installation guidance to strive for customer satisfaction! One time cooperation, lifelong cooperation! Mutual benefit and win-win!
For a long time, CZPT has a strong technical research and development team, introduced world-class production equipment, and cooperated with domestic CZPT universities and scientific research institutions to develop a research and development platform to develop independent technology, shorten the research and development cycle, and pass the ISO9001 quality verification. Many successful applications It has a national patent, and its products are widely used in all kinds of German auto models. It has signed perennial cooperation agreements with dozens of auto manufacturers and maintenance companies at home and abroad, and has not made a positive contribution to building an independent brand of Chinese auto parts.
According to the country's requirements for energy saving and environmental protection in the production of auto parts, CZPT continues to innovate and develop its development model to make its products and services more perfect. The company actively responds to the scientific development strategy of "people-oriented, CZPT cooperation", effectively safeguards the interests of customers, pays attention to protecting the rights and interests of employees, and provides inexhaustible impetus for the healthy development and continuous progress of the enterprise.
Business philosophy: reform and innovation, quality is king, to be a first-class brand supplier.
Operating principles: integrity management, inclusive of all rivers.
Business purpose: service, quality, innovation, and CZPT situation.
| | |
| --- | --- |
| After-sales Service: | 1 Year |
| Warranty: | 1 Year |
| Type: | Vacuum Pump |
| Material: | Aluminum |
| Position: | Front |
| Certification: | ISO/TS16949, ISO13485 |
Samples:

US$ 10/Piece

1 Piece(Min.Order)

|

| | |
| --- | --- |
| Customization: | |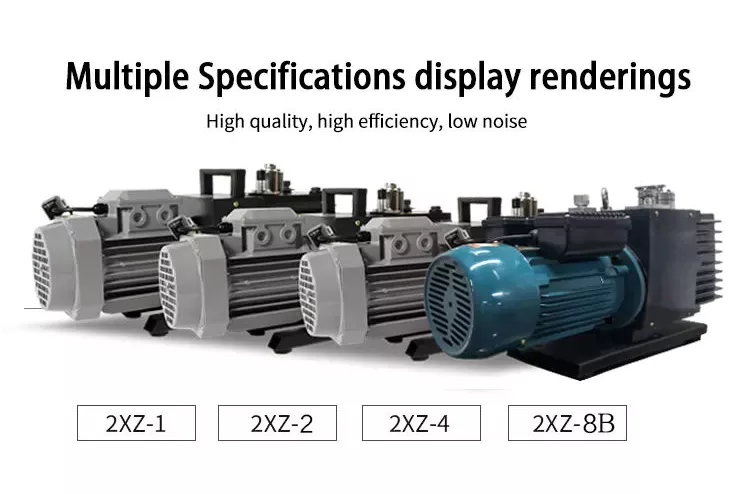 Types of vacuum pumps
A vacuum pump is a device that pulls gas molecules out of a sealed volume and maintains a partial vacuum. Its job is to create a relative vacuum within its capabilities. Several types of vacuum pumps are available, including scroll and rotary piston models. Each has its own characteristics and uses. To learn more, read this article.
Screw Pump
Screw vacuum pumps use a mechanical screw to move an air or gas chamber to the axial housing wall. The movement of the chamber reduces the volume of gas, which is pre-compressed before being expelled through the pressure connection. These pumps can be single-pitch models or variable-pitch models. Variable pitch models feature variable pitch rotors that help distribute heat loads evenly across the rotor. Some models also include a thermostatic control valve that shuts off the pump if the water temperature gets too high. Screw vacuum pumps are available in single-ended or double-ended designs. Single-ended and double-ended screw pumps provide up to 3.7 x 10-4 Torr and an ultimate vacuum of 900 m3/h (560 cfm), which is sufficient for many industrial processes. Progressive cavity pumps are particularly suitable for vapor compression applications. These pumps also have an internal rotor to minimize layer formation. Combined with air cooling, they are suitable for use in hazardous environments. In addition, the screw rotor design prevents the build-up of substances in the pump cavity that could react with high temperatures. These pumps are also easily removable for quick cleaning. Screw vacuum pumps are also designed for low cost and minimal maintenance. Agknx screw vacuum pumps are designed in Germany and are very reliable and economical. Pump performance depends on cooling system and temperature. The temperature of the water used should be kept within a certain range, otherwise the pump may overheat and fail. Screw vacuum pumps are often used in scientific experiments. They are standard main pumps in large storage rings, gravitational wave detectors, and space simulation chambers. One of the largest ultra-high vacuum chambers in the world is made of screw vacuum pumps. An example is the KATRIN experiment. There are two types of screw vacuum pumps: oil-sealed and dry. Oil-sealed screw pumps use oil as a sealant and coolant. They are suitable for demanding vacuum applications such as woodworking and plastics processing. Dry screw pumps have an air-cooled chamber, and they can achieve higher vacuum levels than oil-sealed pumps.
Rotary Piston Vacuum Pumps
Rotary Piston Vacuum Pumps provide the rugged performance essential for applications requiring vacuum. They can deliver flow rates up to 1280 acfm and reach deep vacuum levels up to 0.0004 Torr. They are available in single-stage and two-stage models. The report also provides detailed information about the key players, their financial status, and business overview. A rotary piston vacuum pump is a versatile and affordable vacuum device. They are available in single-stage and two-stage configurations with higher capacity and higher vacuum. They can be easily maintained by an in-house maintenance team or by a local third-party service shop. Pump manufacturers can also provide services. Rotary piston vacuum pumps are available in single-stage and compound designs. They are ideal for a variety of applications. Their high-performance design enables them to operate at any pressure up to atmospheric pressure. They also have no metal-to-metal contact, which makes them ideal for dirty applications. Whether you need a pump that can operate at high or low pressure, a rotary piston vacuum pump is an excellent choice. When purchasing a rotary piston vacuum pump, it is important to choose a manufacturer with a reputation for providing high-quality service and repairs. In addition to the high quality of the pump, you also need to ensure its availability. You should also consider the cost and quality of the part. A good vacuum pump company should also provide technical support, service support and accessories. Oil-free pumps are a popular choice for laboratories, clean rooms and confined rooms. Their high-quality parts are made from lightweight, corrosion-resistant and specially formulated polymers. Oil-free pumps can handle high levels of air moisture and are excellent at removing contaminants. However, they are not suitable for applications containing organic vapors or acids. Atlas Copco's GLS rotary piston pumps are a popular choice for industrial vacuum applications. Its space-saving design makes it an ideal solution for harsh environments. It is also very reliable and has low lifecycle costs. It has an automatic lubrication system and water mizer to minimize water consumption.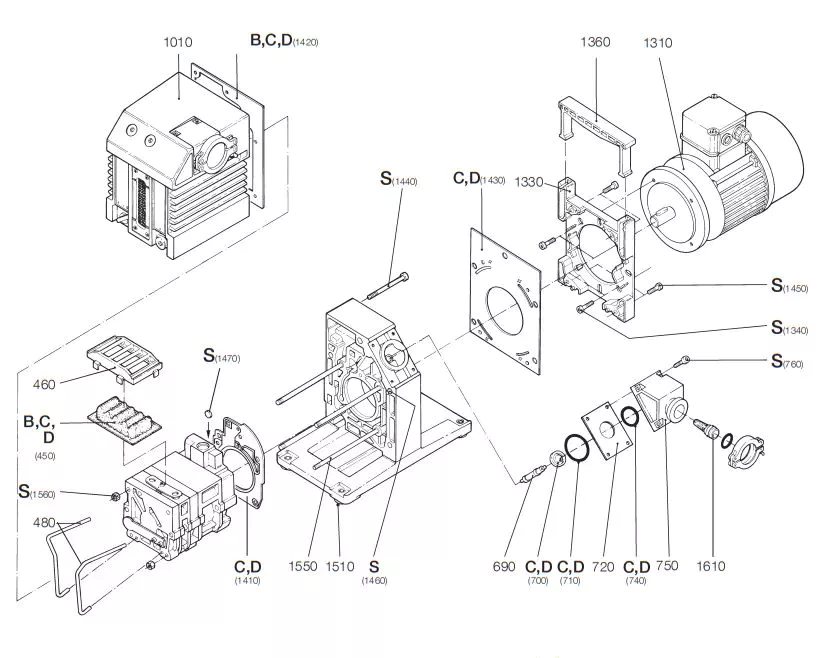 Scroll Vacuum Pumps
<br Scroll Vacuum Pumps can be used to pump air, gases, and other fluids. They are suitable for creating a vacuum in transfer chambers, mass spectrometers, and load lock chambers. They are also ideal for helium leak detectors and other analytical equipment. Scroll vacuum pumps are available in a variety of models, including the diaphragm, turbine, and oil-dry scroll models. They are used in a variety of industries, including the semiconductor, biotechnology, and pharmaceutical industries. Flexible and durable oil-free scroll vacuum pumps are an excellent choice for light industrial, general laboratory, and research applications. They also offer several advantages over other vacuum pumps, including low operating costs and environmental sustainability. Scroll vacuum pumps do not require oil, which is a big advantage in terms of cost. Scroll vacuum pumps are also quieter. Scroll vacuum pumps are designed for low, medium, and high vacuum systems. They create a high vacuum and cannot tolerate particles. Although they are relatively small, they are ideal for vacuum laboratory applications and are also suitable for dry vacuum pumping. They can be combined with chemically resistant PTFE components, making them more suitable for chemical applications. Scroll vacuum pumps feature a unique design that makes them very versatile and efficient. The pump has two helical structures, one is fixed and the other is rotating, which can effectively pump gas and liquid. When the rotor begins to move, the gas is compressed slightly and then flows through the system to the exhaust port. Scroll vacuum pumps are efficient, oil-free and compact. Known for their high tolerance to the atmosphere, they feature sensorless INFORM(r) control to minimize noise and vibration. These vacuum pumps are ideal for low to medium flow applications including analytical equipment, freeze dryers, vacuum coaters and mass spectrometers. The most important advantage of a scroll vacuum pump is its reliability. They can be used for three years or more without problems and are easy to maintain. With proper maintenance, they can reduce repair costs.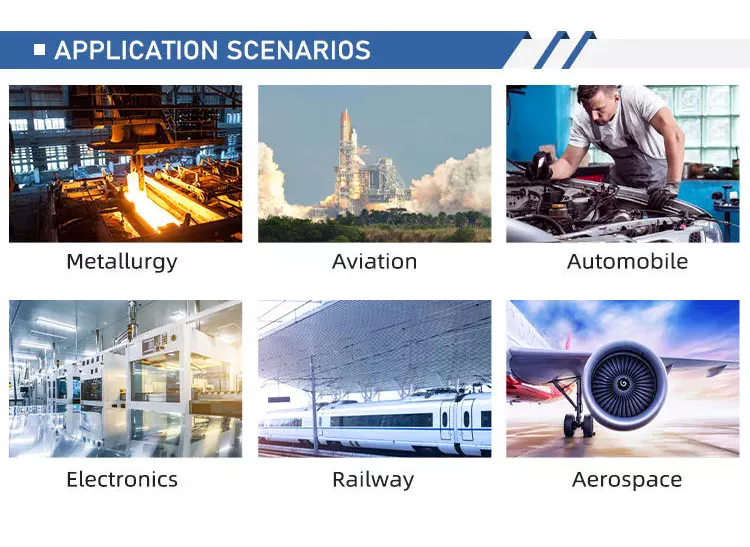 Diaphragm vacuum pumps
Diaphragm vacuum pumps are used in a variety of industrial processes. These pumps use an elastic diaphragm fixed around the outer diameter. They are efficient and can handle most types of liquids. They are commonly used for dewatering, filling and water removal. These pumps are easy to maintain. Diaphragm vacuum pumps are available in a variety of sizes and power outputs. Oil-free diaphragm vacuum pumps do not require oil, lubrication and cooling. These pumps are compatible with many types of laboratory equipment. Diaphragm vacuum pumps are equipped with dual voltage motors and DC drives for greater flexibility and durability. Diaphragm vacuum pumps can achieve higher vacuum levels than rotary vane pumps. They are more efficient than diaphragm pumps. They do not require oil and require less maintenance than their rotary vane counterparts. However, the diaphragms of these pumps may need to be replaced every few years. Diaphragm vacuum pumps are the most popular type of vacuum pump and can be used for a variety of applications. They can be used for everyday work and can be large enough to be used in a vacuum oven or rotary evaporator. Diaphragm vacuum pumps use pulsed motion to move air. They eliminate the need for oil and are highly chemical and steam resistant. They can handle a wide variety of samples, including high viscosity liquids. Diaphragm vacuum pumps are generally smaller than other types of vacuum pumps. Scroll pumps are made of metal and are generally recommended for solvent and water samples. They are not recommended for high acid samples. However, they are suitable for freeze drying. They can also be used for concentration applications. In this way, they have greater displacement capacity and can reach higher ultimate vacuum levels.



editor by CX 2023-05-12
Model: Land Cruiser
Year: 2009-2571, 2002-2009
OE NO.: 47960-60090
Car Fitment: Toyota
Product name: Brake Booster Pump Vacuum Pump ABS Motor For CZPT GRJ150
Car Make: For CZPT GRJ150 GSJ15 GRN280
OEM: 47960-60090
Material: Metal
Quality: High-Quality
Price: Factory Price
Packing: neutral packing
Brand: ALNSU
quality: high quality
Type: Vacuum Pump ABS Motor
Packaging Details: Neutral, our brand box or packaged according to customer's requirements
Port: Guang zhou
| | |
| --- | --- |
| OE NO. | 47960-60050 |
| Brand Name | ALNSU |
| Car Model | For TOYOTA |
| Place of Origin | ZheJiang China (Mainland ) |
| Size | OEM Standard Size |
| Warranty | 6 Months |
| OEM service available | |
ABOUT USALNSU Auto parts co., LTD is a production and sales ,In yuexiu district, HangZhou city,China,our company specialized production and sales of Toyota, Honda, nissan, Volkswagen, South Korea series etc… of products Power steering pump . Power Steering, Mountings/Dampers/Bushings, Brake Master Cylinder, Clutch Master Cylinder, Clutch Slave Cylinder, Boot Steering Rack , CV Joint Kit etc…Our company has been advocating fair trade , reputation first and customers foremost in order to create profit together. 1. who are we?We are based in ZheJiang , China, start from 2015,sell to Africa(20.18%),Southeast Asia(20.04%),Domestic Market(15.00%),SouthAmerica(14.90%),Mid East(13.57%),Eastern Asia(5.83%),Southern Europe(2.45%),South Asia(2.31%),Oceania(1.42%),NorthAmerica(1.35%),Eastern Europe(1.17%),Central America(0.86%),Western Europe(0.71%),Northern Europe(0.21%). There are total about11-50 people in our office.2. how can we guarantee quality?Always a pre-production sample before mass production;Always final Inspection before shipment;3.what can you buy from us?Steering Rack,Power Steering Pump,Brake Master Cylinder,Clutch Master Cylinder,Vacuum Pump4. why should you buy from us not from other suppliers?ALNSU Auto parts co., LTD is a production and sales ,In HangZhou city,China,our company specialized production and sales ofToyota, Honda, Nissan, CZPT series etc…5. what services can we provide?Accepted Delivery Terms: EXW etc;Accepted Payment Currency: USD ,RMB ;Accepted Payment Type: T/T, West Union , Alipay etc ;Language Spoken: English
Basic knowledge of vacuum pump
A vacuum pump is used to create a relative vacuum within a sealed volume. These pumps take gas molecules out of the sealed volume and expel them, leaving a partial vacuum. They can be used in a variety of applications, including medicine and laboratory research. This article will cover the basics of vacuum pumps, including how they operate and the materials they use. You will also learn about typical applications and fees.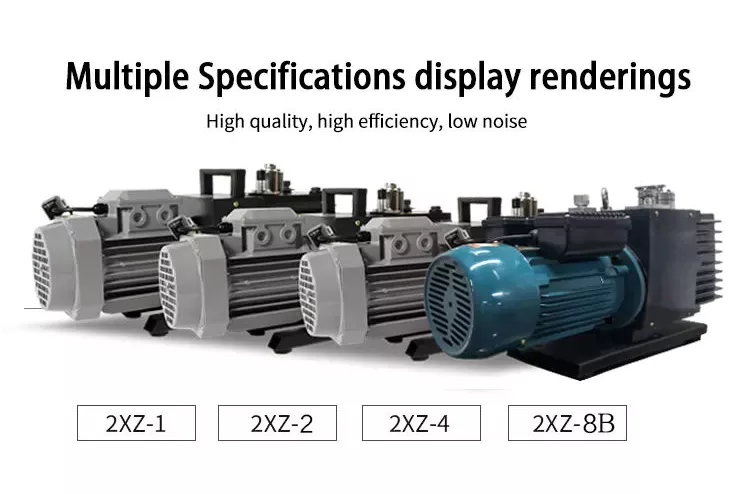 How it works
A vacuum pump is a pump that removes air from a specific space. These pumps are divided into three types according to their function. Positive displacement pumps are used in the low vacuum range and high vacuum pumps are used in the ultra-high vacuum range. The performance of a vacuum pump depends on the quality of the vacuum it produces.
A vacuum pump creates a partial vacuum above the surrounding atmospheric pressure. The speed of the pump is proportional to the pressure difference between the ambient atmosphere and the base pressure of the pump. Choose a base pressure for a specific process, not the lowest possible pressure in the system.
A scroll pump is also a type of vacuum pump. This type of pump consists of two scrolls, the inner scroll running around the gas volume. It then compresses the gas in a spiral fashion until it reaches the maximum pressure at its center. The inner and outer scrolls are separated by a polymer tip seal that provides an axial seal between them. Its pumping speed ranges from 5.0 to 46 m3/h.
Another type of vacuum pump is the screw pump, which uses two rotating screws in one chamber. The screw in the screw pump is a left-handed screw, and the other is a right-handed screw. The two screws do not touch each other when engaged, preventing contamination of the medium. They also feature high pumping speeds, low operating costs and low maintenance requirements.
The vacuum pump consists of several parts such as rotor and base. These components create an area of ​​low pressure. Gas and water molecules rush into this low pressure area, where they are sucked into the pump. The pump also rotates, preventing fluid leakage to the low pressure side.
The main function of a vacuum pump is to remove gas particles from an enclosed space. It does this by changing gas molecules between high and low pressure states. A vacuum pump can also generate a partial vacuum. There are several types of vacuum pumps, each designed to perform a specific function, so it is important to choose the right type for your application.
Vacuum Pump Materials
There are two main materials used in vacuum pumps: metal and polyethylene. Metal is more durable, while polyethylene is cheaper and more flexible. However, these materials are not suitable for high pressure and may cause damage. Therefore, if you want to design a high-pressure pump, it is best to use metal materials.
Vacuum pumps are required in a variety of industrial environments and manufacturing processes. The most common vacuum pump is a positive displacement vacuum pump, which transports a gas load from the inlet to the outlet. The main disadvantage of this pump is that it can only generate a partial vacuum; higher vacuums must be achieved through other techniques.
Materials used in vacuum pumps vary from high to rough vacuum pumps. Low pressure ranges are typically below 1 x 10-3 mbar, but high vacuum pumps are used for extreme vacuum. They also differ in manufacturing tolerances, seals used, materials used and operating conditions.
The choice of vacuum pump material depends on the process. The vacuum range and ultimate pressure of the system must be carefully analyzed to find the right material for the job. Depending on the purpose of the pump, a variety of materials can be used, from ceramic to plastic substrates. When choosing a vacuum pump material, be sure to consider its durability and corrosion resistance.
Dry and wet vacuum pumps use oil to lubricate internal parts. This prevents wear of the pump due to corrosion. These types of pumps are also recommended for continuous use and are ideal for applications where the gas is acidic or corrosive. Therefore, they are widely used in the chemical and food industries. They are also used in rotary evaporation and volatile compound processing.
Positive displacement pumps are the most common type. They work by letting gas flow into a cavity and venting it into the atmosphere. Additionally, momentum transfer pumps, also known as molecular pumps, use high-velocity jets of high-density fluids to transport air and gases. These pumps are also used for medical purposes.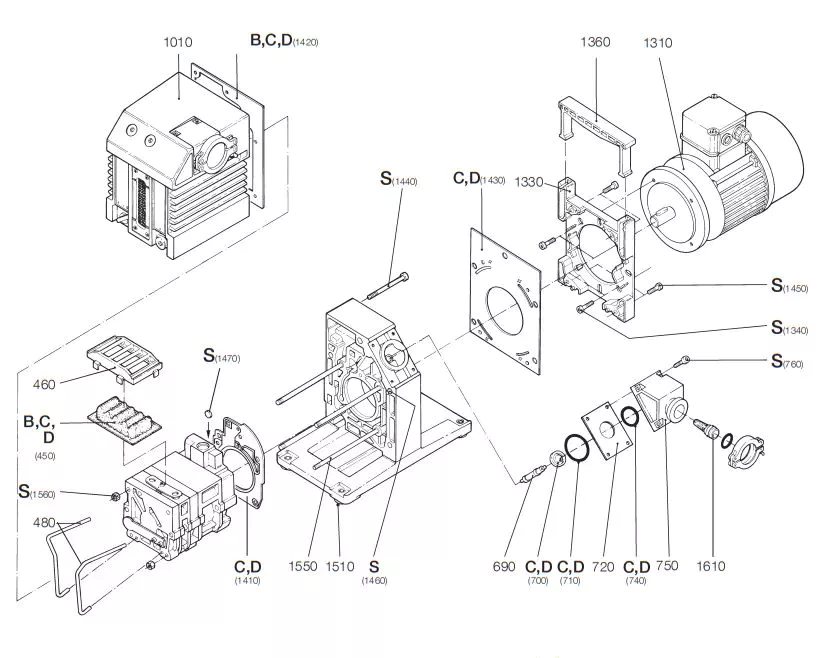 Typical application
Vacuum pumps are used to remove large amounts of air and water from the process. They are used in various industries to improve performance. For example, liquid ring vacuum pumps are used in packaging production to produce plastic sheets in the desired shape and size. Large-capacity suction pumps are used in the chemical industry to improve the surface properties of materials and speed up filtration.
There are two basic principles of vacuum pumps: entrapment and gas transfer. Positive displacement pumps are suitable for low to medium vacuums, while momentum transfer and retention pumps are suitable for high vacuums. Typically, high vacuum systems use two or more pumps working in series.
There are three main categories of vacuum pumps: primary, booster, and secondary. Their working pressure ranges from a few millimeters above atmospheric pressure. They also have several different technologies, including positive displacement, gas transfer, and gas capture. These pumps transport gas molecules through momentum exchange. Typically, they release gas molecules at roughly the same rate as they entered. When the process is complete, the gas molecules are slightly above atmospheric pressure. The discharge pressure is equal to the lowest pressure achieved, which is the compression ratio.
Vacuum pumps are widely used in all walks of life. They can be found in almost every industrial sector, including food processing. For example, they are used to make sausages and food products. In addition, they are used in landfill and digester compressors. They can also be used to build solar panels.
Oil lubricated vacuum pumps are currently the most energy-efficient vacuum pumps. These pumps are suitable for a variety of industrial applications including freeze drying and process engineering. These pumps use oil as a sealant and coolant, which makes them ideal for a variety of applications. These pumps are also very sensitive to vibration.
Another type of vacuum pump is a turbomolecular pump. These pumps have multiple stages and angled vanes. Unlike mechanical pumps, turbomolecular pumps sweep out larger areas at higher pumping speeds. In addition, they can generate ultra-high oil-free vacuums. Additionally, they have no moving parts, which makes them ideal for high vacuum pressures.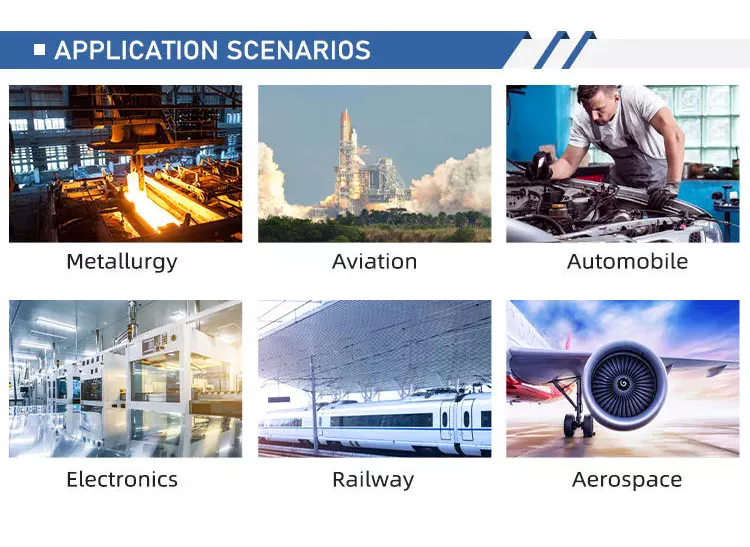 Vacuum Pump Cost
Annual maintenance costs for vacuum pumps range from $242 to $337. The energy consumption of the vacuum pump is also a consideration, as it consumes electricity throughout its operating cycle. For example, an electric motor for a 1 hp pump uses 0.55 kW/hr, which equates to 2,200 kWh of energy per year.
Energy cost is the largest part of the total cost of a vacuum pump. They are usually four to five times higher than the initial purchase price. Therefore, choosing a more energy efficient system can reduce the total cost of ownership and extend the payback period. For many clients, this can be millions of dollars.
A vacuum pump works by compressing gas as it enters a chamber. This pushes the gas molecules towards the exhaust. The exhaust gas is then vented to the atmosphere. A special spring-loaded vane seals the pump's chamber, creating an airtight seal. Specially formulated oils are also used to lubricate, cool and seal rotors.
Vacuum pumps are not cheap, but they have many advantages over water suction. One of the main advantages of vacuum pumps is their flexibility and reliability. This is an industry-proven solution that has been around for years. However, the initial cost of a vacuum pump is higher than that of a water aspirator.
If the vacuum pump fails unexpectedly, replacement costs can be high. Proper maintenance can extend the life of your system and prevent unplanned downtime. However, no one can predict when a pump will fail, and if a pump does fail, the cost can far exceed the cost of buying a new pump. Therefore, investing in preventive maintenance is a wise investment.
There are many types of vacuum pumps, not all of which are suitable for the same type of application. Make sure to choose a pump with the power required for the job. It should also be able to handle a variety of samples.



editor by czh

Created for all cars and models. Checks vacuum/strain operated automotive components. Can be used to bleed hydraulic techniques or siphon fluids.
Wonderful gadget to bleed your brakes or clutch rapidly and without having the want of a helper. Just link the hose to the bleed screw, pump to produce a vacuum, crack the bleed screw and the fluid is caught in the supplied container 
contents: Vacuum pump unit
Fluid reservoir
Entirely sealing cap for spare fluid reservoir
Prolonged vinyl hose
Assorted tiny sections of vinyl hose
Assorted adapters,tees,caps and suction cup
All the contents packed in a blow molded scenario.
| | |
| --- | --- |
|   | This vacuum pump can be utilized for a variety of automotive screening and diagnosis tasks. Illustrations are listed beneath: |
| one | Motor CZPT tests. This sort of as testing of engine vacuum,testing consumption and exhaust valvs,screening manifolds and manifold gaskets for leaks and so forth.,air/gasoline combination,cylinder leakage,turbocharger watergate,and mechanical and electric vacuum pumps. |
| two | Tests of vacuum-operated mechanical parts,which includes transmission modulators. Heater and air conditioner doorways, cruise management modulators,headlight doorways and so on. |
| 3 | Fuel technique screening,this kind of as gasoline tank testing,and tests of fuel strains,pumps,and strain regulators. |
| 4 | Ignition technique screening,this sort of as distributor advance mechanisms,spark delay valve testing,vacuum delay valve screening and so forth. |
| 5 | Emission manage method tests,this kind of as EGR valves,PCV valves,ported vacuum switches,thermostatic air cleaners,exhaust warmth handle or warmth riser valves,back strain transducer valves and many others. |