Product Description
Brief introduction:
2BEC series water ring vacuum pump CZPT single function, distribution plate and impeller adopt optimal design, with friction-free surface, no lubricating oil, compact structure, reliable operation, easy to use and maintain, wide selection range, simple structure and easy maintenance.It is mainly used for pumping gas without particles. The working medium is clean water at room temperature. Acid, alkali and other media can also be used as working liquid for special requirements.
Parameters:
Gas range:  4.8—-450m3/min
Limit vacuum degree: 33hpa—-160hpa
Efficiency:  40—-65%
Features:
1.Single stage, single function, optimized design of distribution plate and impeller, high efficiency, simple structure and easy maintenance.
2.The flexible valve plate automatically adjusts the exhaust Angle, so that the pump can operate efficiently under different suction conditions.
3.The impeller end face adopts grading design, which reduces the sensitivity of the pump to dust and water scale formation in the medium.
4. Packing gland is divided into half structure, more convenient to replace packing.
5. Small size pump, with packing and mechanical seal 2 types of shaft seal.
6. Rotor with impeller diameter greater than 200mm, shaft sealing position is equipped with shaft sleeve to protect shaft wear.
7. Improved bearing structure, large axial and radial bearing capacity, accurate positioning, to ensure reliable operation of the pump.
8. Equipped with heat exchanger to realize working liquid circulation, reduce water consumption, no need to set additional booster.
9. When installed with cavitation prevention device, the cavitation resistance of pump running under higher vacuum can be improved effectively.
10. Adopt specially designed steam separator to separate, effectively reduce resistance and reduce noise.
11.The smooth surface of the flow component can effectively reduce the precipitation and reduce the scaling process.
12. Wide suction range, with a stage injector, suction pressure can be lower than 33hpa.
Structure:
 
1. The only rotating part of 2BEA/2BEC —- impeller makes the working fluid form hydraulic pressure in the oval pump body by rotating.At this time, the working fluid plays 3 roles of sealing medium, compression medium and cooling medium at the same time, without wear and lubrication.
2. In the exhaust stage, the liquid ring gradually approaches the hub, and the pumping medium is discharged from the exhaust port along the axial direction.
3. Continuous injection of supplementary liquid to compensate for the liquid taken away by the exhaust gas.
4. In the suction stage, the liquid ring is gradually away from the hub, and the pumping medium is sucked axially from the suction port.
5. Because the impeller is eccentric with respect to the rotating liquid ring, the liquid reciprocates in the space between the blades, —— just like the movement of the piston in the cylinder, —— produces axial suction and compression on the pumping medium.
It operates at 2 vacuum levels
When fitted with an intermediate separator, the left and right parts of the 2BEC pump body can operate at different vacuum levels.As long as the suction pressure difference between the 2 parts (A to B) is less than 80 kPa, A 2BEC can be used as 2 independent vacuum pumps.This feature further enhances the operational flexibility of 2BEC.This flexible solution minimizes energy consumption and footprint in applications that require both vacuum levels.Because the 2BEC was designed with the possibility of long term operation under large differential pressures in mind, its reliability under these operating conditions is not diminished at all.
Configuration:
Application:
2BEN series water ring vacuum pumps are widely used in petrochemical, pharmaceutical, food, sugar industry and other fields. Because the gas compression process is isothermal during the working process, it is not easy to compress and pump flammable and explosive gases. It is dangerous and its application is more extensive.
| | |
| --- | --- |
| Oil or Not: | Oil Free |
| Structure: | Rotary Vacuum Pump |
| Exhauster Method: | Positive Displacement Pump |
| Vacuum Degree: | High Vacuum |
| Work Function: | Mainsuction Pump |
| Working Conditions: | Wet |
| | |
| --- | --- |
| Customization: | |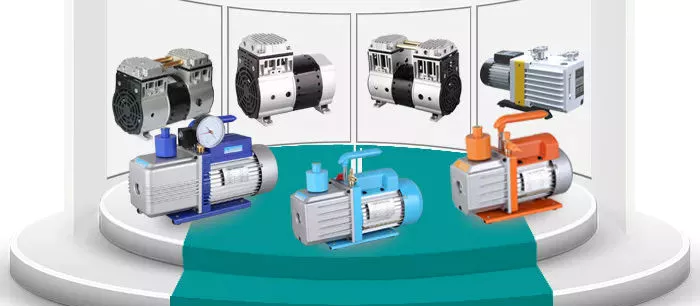 Select vacuum pump
When choosing a vacuum pump, there are several things to consider. Diaphragm, scroll and Roots pumps are available. These pumps work similarly to each other, but they have some notable differences. Learn more about each type to make the right decision for your needs.
Diaphragm vacuum pump
Diaphragm vacuum pumps are very reliable and efficient for moving liquids. They are also compact and easy to handle. They can be used in a variety of applications, from laboratory workstations to large vacuum ovens. Diaphragm vacuum pumps are available worldwide. Advantages of this pump include low noise and corrosion resistance.
Diaphragm vacuum pumps work by increasing the chamber volume and decreasing the pressure. The diaphragm draws fluid into the chamber, diverting it back when it returns to its starting position. This hermetic seal allows them to transfer fluids without the need for lubricants.
Diaphragm vacuum pumps are the most efficient cleaning option and are easy to maintain. They do not produce oil, waste water or particles, which are common problems with other types of pumps. In addition, diaphragm pumps are low maintenance and have no sliding parts in the air path.
The simple design of diaphragm vacuum pumps makes them popular in laboratories. Oil-free construction makes it an economical option and is available in a variety of styles. They also have a variety of optional features. Diaphragm pumps are also chemically resistant, making them ideal for chemical laboratories.
Diaphragm vacuum pumps have speeds ranging from a few microns per minute (m3/h) to several m3/h. Some models have variable speed motors that reduce pumping speed when not in use. This feature extends their service interval. Standard diaphragm pumps are also popular in pharmaceutical and medical procedures. In addition, they are used in vacuum mattresses and cushions.
Scroll vacuum pump
Dry scroll vacuum pumps have many advantages over other types of vacuum pumps. Its compact design makes it ideal for a variety of general-purpose vacuum applications. They also offer oil-free operation. Additionally, many of these pumps feature chemically resistant PTFE components for increased chemical resistance.
These pumps are used in a variety of environments including laboratories, OEM equipment, R&D and medical applications. The single-stage design of these pumps makes them versatile and cost-effective. They are also suitable for a range of high field and radiation environments. Scroll pumps are also available in electronics-free and three-phase versions.
Oil-free scroll vacuum pumps are an excellent choice for those who don't want the noise and mess associated with reciprocating pumps. Oil-free scroll pumps contain two helical scrolls interwoven in a helical motion that creates strong suction and directs steam to the exhaust. Because they do not require oil, they require minimal maintenance and downtime.
Oil-free scroll vacuum pumps are suitable for low to medium vacuum systems. Their durability and flexibility also make them suitable for many other applications. While they are often associated with dry vacuum pumps, they can also be used in chemical and analytical applications. Oil-free scroll pumps are also considered environmentally friendly.
The HiScroll range consists of three dry-sealed scroll pumps with nominal pumping speeds ranging from 6 to 20 m3/h. They feature advanced cutting edge sealing technology and reduce power requirements. They are also compact and noiseless, making them an excellent choice in quiet work environments.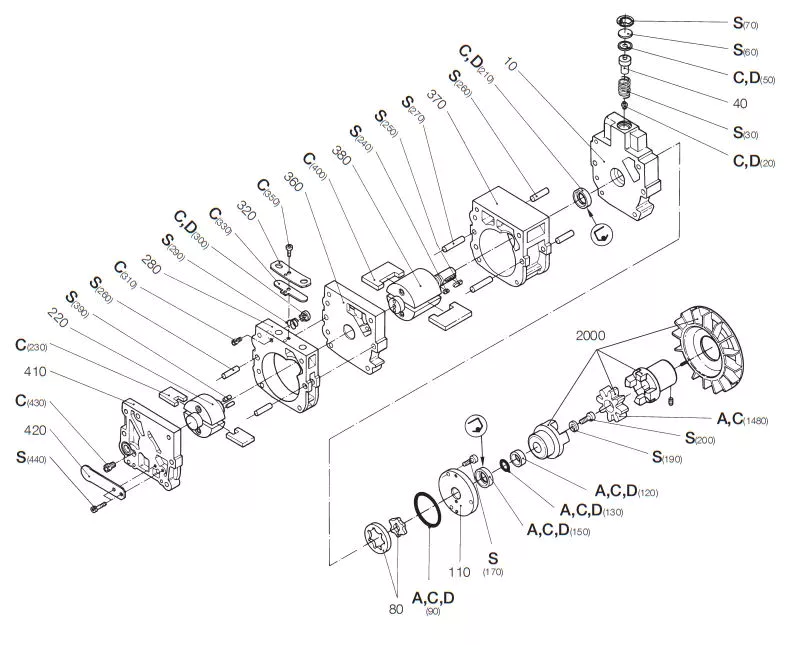 Roots Pump
Roots vacuum pumps are an important part of vacuum systems in various industries. These pumps are used to generate high vacuum in a variety of applications including degassing, rolling and vacuum metallurgy. They are also used in vacuum distillation, concentration and drying in the pharmaceutical, food and chemical industries.
These pumps are made of non-magnetized rotors that sit in the vacuum of the drive shaft. In addition, the stator coils are fan-cooled, eliminating the need for shaft seals. These pumps are typically used in applications involving high purity and toxic gases.
The theoretical pumping speed of a Roots pump depends on the gas type and outlet pressure. Depending on the size and power of the pump, it can range from 200 cubic meters per hour (m3/h) to several thousand cubic meters per hour. Typical Roots pumps have pumping speeds between 10 and 75.
Roots pumps are designed to reach high pressures in a relatively short period of time. This enables them to significantly reduce vacation time. Their compact design also makes them quiet. They also require no oil or moving parts, making them ideal for a variety of applications. However, they also have some limitations, including relatively high service costs and poor pumping performance at atmospheric pressure.
The RUVAC Roots pump is a versatile and efficient vacuum pump. It is based on the dry compressor roots principle already used in many vacuum technologies. This principle has been used in many different applications, including vacuum furnaces and vacuum coating. The combination of the Roots pump and the backing vacuum pump will increase the pumping speed at low pressure and expand the working range of the backing vacuum pump.
Electric vacuum pump
Electric vacuum pumps have many applications. They help move waste and debris in various processes and also help power instruments. These pumps are used in the automotive, scientific and medical industries. However, there are some important factors to consider before buying. In this article, we will discuss some important factors to consider.
First, you should consider the base pressure of the pump. Some pumps can reach a base pressure of 1 mbar when new, while others can reach a base pressure of 1 x 10-5 mbar. The higher the base pressure, the more energy is required to reverse atmospheric pressure.
Another important consideration is noise. Electric vacuum pumps need to be quiet. Especially for hybrid and electric vehicles, low noise is very important. Therefore, electric vacuum pumps with low noise characteristics have been developed. The pump's integrated motor was developed in-house to avoid expensive vibration decoupling elements. Therefore, it exhibits high structure-borne noise decoupling as well as low airborne noise emissions. This makes the electric vacuum pump suitable for mounting on body components without disturbing vibrations.
Depending on the type of application, electric vacuum pumps can be used for workholding, clamping or clamping applications. They can also be used for solid material transfer. The electric pump with 20 gallon tank has a maximum vacuum of 26″ Hg. It also houses a 1,200 square inch sealed vacuum suction cup. It also has a coolant trap.
The automotive electric vacuum pump market was estimated at USD 1.11 billion in 2018. Electric vacuum pumps are used in automobiles for many different applications. These pumps provide vacuum assistance to a variety of automotive systems, including brake boosters, headlight doors, heaters, and air conditioning systems. They are also quieter than traditional piston pumps.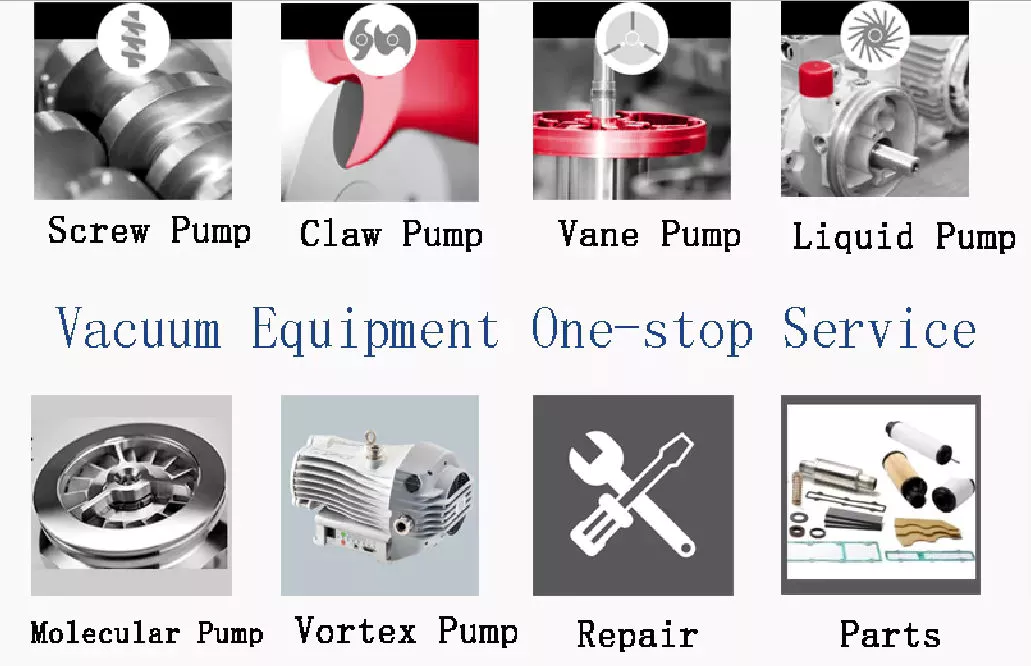 Cryogenic vacuum pump
Cryogenic vacuum pumps are used in many different processes, including vacuum distillation, electron microscopy, and vacuum ovens. These pumps feature a thin-walled shaft and housing to minimize heat loss from the motor. They are also capable of high speed operation. High-speed bearings increase the hydraulic efficiency of the pump while minimizing heating of the process fluid. Cryopumps also come in the form of laboratory dewars and evaporators.
A key feature of a cryopump is its ability to span a wide pressure range. Typically, such pumps have a maximum pressure of 12 Torr and a minimum pressure of 0.8 Torr. However, some cryopumps are capable of pumping at higher pressures than this. This feature extends pump life and limits gas loading.
Before using a cryopump, you need to make sure the system is cold and the valve is closed. The gas in the chamber will then start to condense on the cold array of the pump. This condensation is the result of the latent heat released by the gas.
Cryogenic vacuum pumps are usually equipped with a Polycold P Cryocooler, which prevents the backflow of water through the pump. Such coolers are especially useful in load lock systems. As for its functionality, SHI Cryogenics Group offers two different styles of cryopumps. These systems are ideal for demanding flat panel, R&D and coating applications. They are available in sizes up to 20 inches and can be configured for automatic regeneration or standard settings.
The cryogenic vacuum pump market is segmented by application and geography. The report identifies major global companies, their shares and trends. It also includes product introductions and sales by region.



editor by CX 2023-05-31
Custom-made assistance: OEM, ODM
Model Quantity: QW-2103
Software: Loved ones Residences
Electricity Source: Electrical
Force: Minimal Stress
Framework: Vacuum Pump
Voltage: 5W, 3.72V
Energy: 5W
motor: 5W
Solution title: wine vacuum pump
Purpose: Pumping Air
Coloration: white/black/pink/blue
Battery Sort: 18650 Li-ion Battery
Size: 4.7*11.7 cm
Motor power: 5W
Inflation Force: 100KPA
Vacuum Pressure: -65KPA
Heating power: 6.65W
Packaging Details: every single set in brown box, then 50pcs put in carton box
| | |
| --- | --- |
| Product Functions | |
| *Model | Layor |
| *Solution identify | wine saver vacuum pump |
| *Product | OEM |
| *Substance | ABS |
| *Purpose | air pump vacuum for food container, luggage bag |
| *Batty Sort | 18650 Li-ion Battery |
| *Dimension information | 4.7*11.7cm |
| *doing work time | within 10hs |
Notice Consumer HandbookWhen our item leaves the manufacturing facility, the battery electrical power is thirty%. You require to cost it following you get it and use it soon after the indicator light-weight turns green Connected Merchandise Business Introduction Exhibition Certifications FAQ 1:Can we distributor your item?—Yes, you are warmly welcomed to be our distributor of "Chitwan".2:What is your guarantee plan?—We offer 12-Months warranty on all of our products, which implies for the duration of the warrantyperiod, we'll replace or fix the faulty objects if with top quality difficulties.3:Why select us?—We have Mould manufacturing unit, Specialist 2xz-2 Sequence Two-stage Lower Noise Rotary Vane Vacuum Pump with lower value injection equipment, silk screen device, assembly line, we can make the gap items in our facet for ODM, If you have any notion for new item, we can assist you to realize . Delivering low MOQ(MOQ>=1), stock goods can be delivered within 7days, Abroad warehouse&drop shipping 4:Which payment would be appropriate?—Normally, we assist online payment-Alibaba spend, to defend the buyer's cash, 4 wheel drive 4×4 30hp 50hp 80hp 120hp Mini Farm Tractors Employed CZPT Fahr Agriculture Farm Machinery Low cost Farm Tractor For Sale when the purchaser confirms the acceptance of items quality is no problem, the funds will be transferred to the seller's account, absolute stability.5:How Can I buy?—You can send out us inquiry—Click "Begin Order" and pay out directly!(Input quantity, choose your place, then you can see whole price, which includes the merchandise value and freight)Remember to do compose your Identify, Handle, Zip code and Telephone variety for supply!6:Is your freight proper?—Basically, Reduced sounds stage and vibration Adjustable 12volt substantial force vacuum air pump the freight is the identical as shown in the front desk. If you have anyquestions or need to send out them to your forwarder, remember to affirm with us 1st.
Basic knowledge of vacuum pump
A vacuum pump is used to create a relative vacuum within a sealed volume. These pumps take gas molecules out of the sealed volume and expel them, leaving a partial vacuum. They can be used in a variety of applications, including medicine and laboratory research. This article will cover the basics of vacuum pumps, including how they operate and the materials they use. You will also learn about typical applications and fees.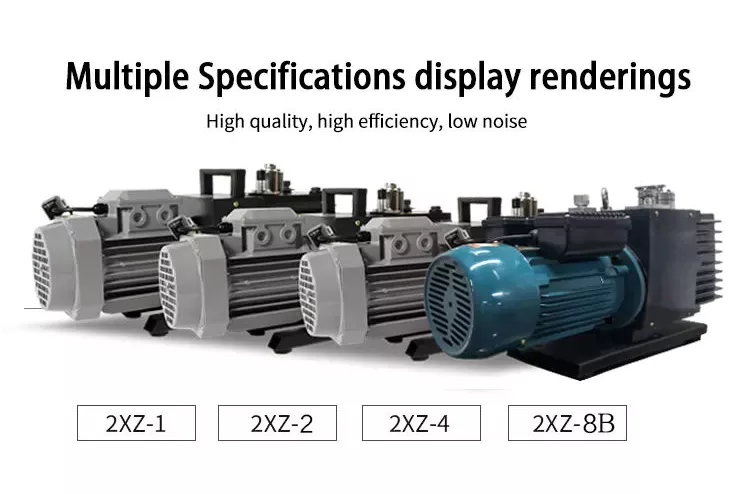 How it works
A vacuum pump is a pump that removes air from a specific space. These pumps are divided into three types according to their function. Positive displacement pumps are used in the low vacuum range and high vacuum pumps are used in the ultra-high vacuum range. The performance of a vacuum pump depends on the quality of the vacuum it produces.
A vacuum pump creates a partial vacuum above the surrounding atmospheric pressure. The speed of the pump is proportional to the pressure difference between the ambient atmosphere and the base pressure of the pump. Choose a base pressure for a specific process, not the lowest possible pressure in the system.
A scroll pump is also a type of vacuum pump. This type of pump consists of two scrolls, the inner scroll running around the gas volume. It then compresses the gas in a spiral fashion until it reaches the maximum pressure at its center. The inner and outer scrolls are separated by a polymer tip seal that provides an axial seal between them. Its pumping speed ranges from 5.0 to 46 m3/h.
Another type of vacuum pump is the screw pump, which uses two rotating screws in one chamber. The screw in the screw pump is a left-handed screw, and the other is a right-handed screw. The two screws do not touch each other when engaged, preventing contamination of the medium. They also feature high pumping speeds, low operating costs and low maintenance requirements.
The vacuum pump consists of several parts such as rotor and base. These components create an area of ​​low pressure. Gas and water molecules rush into this low pressure area, where they are sucked into the pump. The pump also rotates, preventing fluid leakage to the low pressure side.
The main function of a vacuum pump is to remove gas particles from an enclosed space. It does this by changing gas molecules between high and low pressure states. A vacuum pump can also generate a partial vacuum. There are several types of vacuum pumps, each designed to perform a specific function, so it is important to choose the right type for your application.
Vacuum Pump Materials
There are two main materials used in vacuum pumps: metal and polyethylene. Metal is more durable, while polyethylene is cheaper and more flexible. However, these materials are not suitable for high pressure and may cause damage. Therefore, if you want to design a high-pressure pump, it is best to use metal materials.
Vacuum pumps are required in a variety of industrial environments and manufacturing processes. The most common vacuum pump is a positive displacement vacuum pump, which transports a gas load from the inlet to the outlet. The main disadvantage of this pump is that it can only generate a partial vacuum; higher vacuums must be achieved through other techniques.
Materials used in vacuum pumps vary from high to rough vacuum pumps. Low pressure ranges are typically below 1 x 10-3 mbar, but high vacuum pumps are used for extreme vacuum. They also differ in manufacturing tolerances, seals used, materials used and operating conditions.
The choice of vacuum pump material depends on the process. The vacuum range and ultimate pressure of the system must be carefully analyzed to find the right material for the job. Depending on the purpose of the pump, a variety of materials can be used, from ceramic to plastic substrates. When choosing a vacuum pump material, be sure to consider its durability and corrosion resistance.
Dry and wet vacuum pumps use oil to lubricate internal parts. This prevents wear of the pump due to corrosion. These types of pumps are also recommended for continuous use and are ideal for applications where the gas is acidic or corrosive. Therefore, they are widely used in the chemical and food industries. They are also used in rotary evaporation and volatile compound processing.
Positive displacement pumps are the most common type. They work by letting gas flow into a cavity and venting it into the atmosphere. Additionally, momentum transfer pumps, also known as molecular pumps, use high-velocity jets of high-density fluids to transport air and gases. These pumps are also used for medical purposes.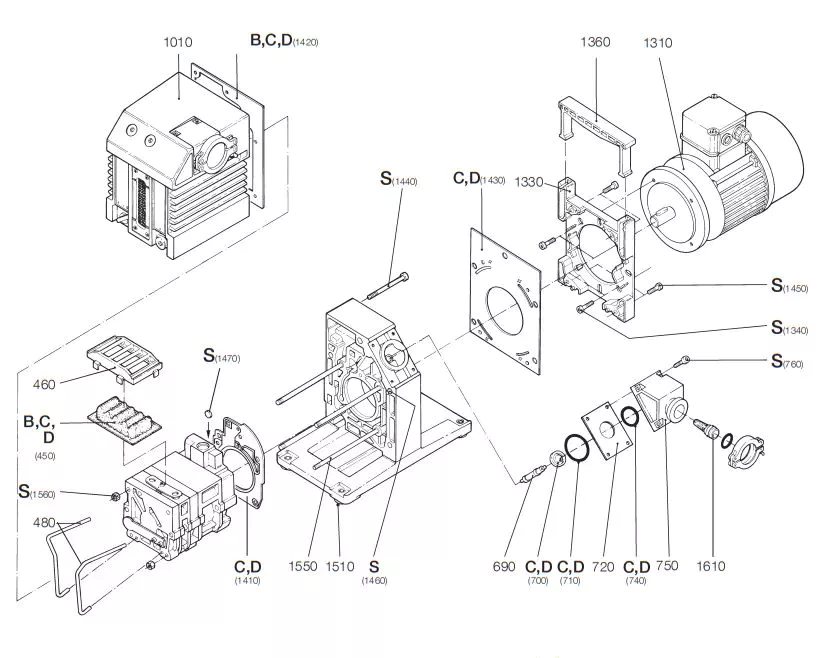 Typical application
Vacuum pumps are used to remove large amounts of air and water from the process. They are used in various industries to improve performance. For example, liquid ring vacuum pumps are used in packaging production to produce plastic sheets in the desired shape and size. Large-capacity suction pumps are used in the chemical industry to improve the surface properties of materials and speed up filtration.
There are two basic principles of vacuum pumps: entrapment and gas transfer. Positive displacement pumps are suitable for low to medium vacuums, while momentum transfer and retention pumps are suitable for high vacuums. Typically, high vacuum systems use two or more pumps working in series.
There are three main categories of vacuum pumps: primary, booster, and secondary. Their working pressure ranges from a few millimeters above atmospheric pressure. They also have several different technologies, including positive displacement, gas transfer, and gas capture. These pumps transport gas molecules through momentum exchange. Typically, they release gas molecules at roughly the same rate as they entered. When the process is complete, the gas molecules are slightly above atmospheric pressure. The discharge pressure is equal to the lowest pressure achieved, which is the compression ratio.
Vacuum pumps are widely used in all walks of life. They can be found in almost every industrial sector, including food processing. For example, they are used to make sausages and food products. In addition, they are used in landfill and digester compressors. They can also be used to build solar panels.
Oil lubricated vacuum pumps are currently the most energy-efficient vacuum pumps. These pumps are suitable for a variety of industrial applications including freeze drying and process engineering. These pumps use oil as a sealant and coolant, which makes them ideal for a variety of applications. These pumps are also very sensitive to vibration.
Another type of vacuum pump is a turbomolecular pump. These pumps have multiple stages and angled vanes. Unlike mechanical pumps, turbomolecular pumps sweep out larger areas at higher pumping speeds. In addition, they can generate ultra-high oil-free vacuums. Additionally, they have no moving parts, which makes them ideal for high vacuum pressures.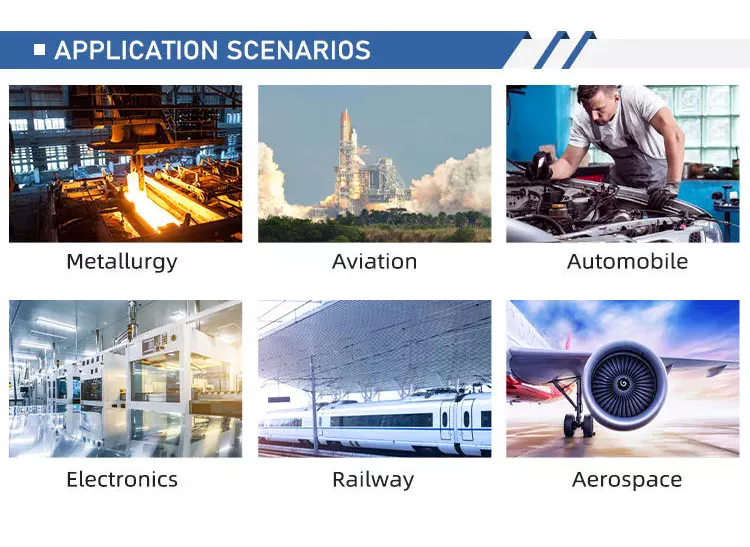 Vacuum Pump Cost
Annual maintenance costs for vacuum pumps range from $242 to $337. The energy consumption of the vacuum pump is also a consideration, as it consumes electricity throughout its operating cycle. For example, an electric motor for a 1 hp pump uses 0.55 kW/hr, which equates to 2,200 kWh of energy per year.
Energy cost is the largest part of the total cost of a vacuum pump. They are usually four to five times higher than the initial purchase price. Therefore, choosing a more energy efficient system can reduce the total cost of ownership and extend the payback period. For many clients, this can be millions of dollars.
A vacuum pump works by compressing gas as it enters a chamber. This pushes the gas molecules towards the exhaust. The exhaust gas is then vented to the atmosphere. A special spring-loaded vane seals the pump's chamber, creating an airtight seal. Specially formulated oils are also used to lubricate, cool and seal rotors.
Vacuum pumps are not cheap, but they have many advantages over water suction. One of the main advantages of vacuum pumps is their flexibility and reliability. This is an industry-proven solution that has been around for years. However, the initial cost of a vacuum pump is higher than that of a water aspirator.
If the vacuum pump fails unexpectedly, replacement costs can be high. Proper maintenance can extend the life of your system and prevent unplanned downtime. However, no one can predict when a pump will fail, and if a pump does fail, the cost can far exceed the cost of buying a new pump. Therefore, investing in preventive maintenance is a wise investment.
There are many types of vacuum pumps, not all of which are suitable for the same type of application. Make sure to choose a pump with the power required for the job. It should also be able to handle a variety of samples.



editor by czh 2023-02-16