Product Description
Product Description
DPSB Silent Energy Saving Dry Screw Vacuum Pump System:
DPSB silent energy saving dry screw vacuum system is a new type vacuum system, it designed and developed according to customer requirements, including vacuum pump, frequency conversion governor, digital display vacuum gauge, cooling fan, metal frame, metal plate and other related components.
Working Principle:
1.The silent energy saving dry screw vacuum system combined with the cabinet, lower noise and more beautiful appearance.
2.Equipping with the frequency converter, the customer can adjust the motor speed by himself, which can meet the customer's demand for different flow rates and different vacuum degrees.
3.Equipping with cooling fan, forced cooling with large air volume, better temperature control effect and more stable vacuum.
Product Parameters
Model
DPSB571
DPSB050
DPSB080
Pumping Speed(m3/h)
20
50
80
Max Vacuum(Pa)
3
Motor Power(Kw/Hp)
1.1/1.5
1.5/2.0
2.2/3.0
Rotaring Speed(RPM)
2980
Working Voltage(V/HZ/Phase)
220-480/50/3 or 220-480/60/3
Structure
Horizontal Type
Inlet Hole
KF25
KF40
KF40
Outlet Hole
KF25
KF25
KF25
Cooling Method
Air Cooled
Sealing Method
Mechanical Flat Seal
Gear/Bearing Lubrication
100# Synthetic Gear Oil 
Noise(dB)
65
67
69
Weight(Kg)
68
81
88
Dimension(LxWxH, MM) 
725x325x315
870x400x455
925x400x455
Remark:
1m3/h=0.2778L/S, 1m3/h=0.5883CFM.
1Pa=0.01mbar, 1Pa=0.001Kpa, 1Pa=0.0075Torr, 1Pa=0.000145PSI, 1Pa=0.00001Bar.
Our Advantages
1.Lower noise, obvious noise reduction, adapt to office and demanding environmental requirements.
2.Beautiful appearance, in line with modern aesthetic requirements, color can be white or gray.
3.Variable speed operation to meet customers' needs for different flow rates and different vacuum levels.
4.Vacuum can be detected in real time and displayed in digital.
5.The inverter has electrical protection to protect the vacuum pump, display faults and status.
6.Stainless steel handle, easy to lift and move.
7.Large air volume sure betterair cooling, better heat dissipation and more stable vacuum.
8.Lightweight and strong with metal frame.
Packaging & Shipping
Exhibition
FAQ
Q1: If I want to inquiry, what can I need to offer?
A1: Please tell us your Working Vacuum Degree(Pa,mbar or torr), Flowrate(L/S or M3/H) and Usage.
Q2: Do you have MOQ?
A2: 1Pcs is ok,if you have more quantity, the price will be cut down.
Q3: How long to delivery?
A3: We need about 4-5 weeks to produce,then extra need about 5-7 days to arrange domestic delivery and port clearence.
Q4: What is your payment term?
A4: 50% for prepayment, then the balance should paid before delivery, by TT.
Q5: How long for the warranty?
A5: 1 year for whole machine, the effective date of warranty should be counted from 1 month the goods arrived in client's site. If the pump go wrong, the client can choose back the pump to factory repair,or we offer remote technical support.
| | |
| --- | --- |
| After-sales Service: | Remote Support |
| Warranty: | 1 Year |
| Oil or Not: | Oil Free |
| Structure: | Variable Pitch Screw Vacuum Pump |
| Exhauster Method: | Negative Pressure Air Pump |
| Vacuum Degree: | High Vacuum |
| | |
| --- | --- |
| Customization: | |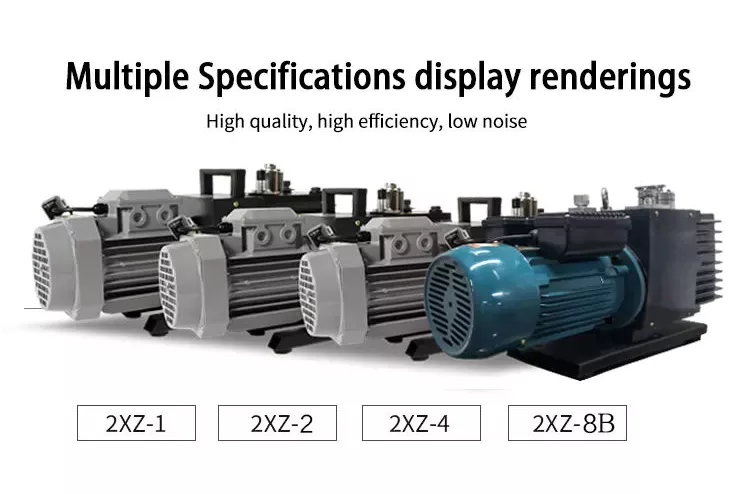 Types of vacuum pumps
A vacuum pump is a device that pulls gas molecules out of a sealed volume and maintains a partial vacuum. Its job is to create a relative vacuum within its capabilities. Several types of vacuum pumps are available, including scroll and rotary piston models. Each has its own characteristics and uses. To learn more, read this article.
Screw Pump
Screw vacuum pumps use a mechanical screw to move an air or gas chamber to the axial housing wall. The movement of the chamber reduces the volume of gas, which is pre-compressed before being expelled through the pressure connection. These pumps can be single-pitch models or variable-pitch models. Variable pitch models feature variable pitch rotors that help distribute heat loads evenly across the rotor. Some models also include a thermostatic control valve that shuts off the pump if the water temperature gets too high. Screw vacuum pumps are available in single-ended or double-ended designs. Single-ended and double-ended screw pumps provide up to 3.7 x 10-4 Torr and an ultimate vacuum of 900 m3/h (560 cfm), which is sufficient for many industrial processes. Progressive cavity pumps are particularly suitable for vapor compression applications. These pumps also have an internal rotor to minimize layer formation. Combined with air cooling, they are suitable for use in hazardous environments. In addition, the screw rotor design prevents the build-up of substances in the pump cavity that could react with high temperatures. These pumps are also easily removable for quick cleaning. Screw vacuum pumps are also designed for low cost and minimal maintenance. Agknx screw vacuum pumps are designed in Germany and are very reliable and economical. Pump performance depends on cooling system and temperature. The temperature of the water used should be kept within a certain range, otherwise the pump may overheat and fail. Screw vacuum pumps are often used in scientific experiments. They are standard main pumps in large storage rings, gravitational wave detectors, and space simulation chambers. One of the largest ultra-high vacuum chambers in the world is made of screw vacuum pumps. An example is the KATRIN experiment. There are two types of screw vacuum pumps: oil-sealed and dry. Oil-sealed screw pumps use oil as a sealant and coolant. They are suitable for demanding vacuum applications such as woodworking and plastics processing. Dry screw pumps have an air-cooled chamber, and they can achieve higher vacuum levels than oil-sealed pumps.
Rotary Piston Vacuum Pumps
Rotary Piston Vacuum Pumps provide the rugged performance essential for applications requiring vacuum. They can deliver flow rates up to 1280 acfm and reach deep vacuum levels up to 0.0004 Torr. They are available in single-stage and two-stage models. The report also provides detailed information about the key players, their financial status, and business overview. A rotary piston vacuum pump is a versatile and affordable vacuum device. They are available in single-stage and two-stage configurations with higher capacity and higher vacuum. They can be easily maintained by an in-house maintenance team or by a local third-party service shop. Pump manufacturers can also provide services. Rotary piston vacuum pumps are available in single-stage and compound designs. They are ideal for a variety of applications. Their high-performance design enables them to operate at any pressure up to atmospheric pressure. They also have no metal-to-metal contact, which makes them ideal for dirty applications. Whether you need a pump that can operate at high or low pressure, a rotary piston vacuum pump is an excellent choice. When purchasing a rotary piston vacuum pump, it is important to choose a manufacturer with a reputation for providing high-quality service and repairs. In addition to the high quality of the pump, you also need to ensure its availability. You should also consider the cost and quality of the part. A good vacuum pump company should also provide technical support, service support and accessories. Oil-free pumps are a popular choice for laboratories, clean rooms and confined rooms. Their high-quality parts are made from lightweight, corrosion-resistant and specially formulated polymers. Oil-free pumps can handle high levels of air moisture and are excellent at removing contaminants. However, they are not suitable for applications containing organic vapors or acids. Atlas Copco's GLS rotary piston pumps are a popular choice for industrial vacuum applications. Its space-saving design makes it an ideal solution for harsh environments. It is also very reliable and has low lifecycle costs. It has an automatic lubrication system and water mizer to minimize water consumption.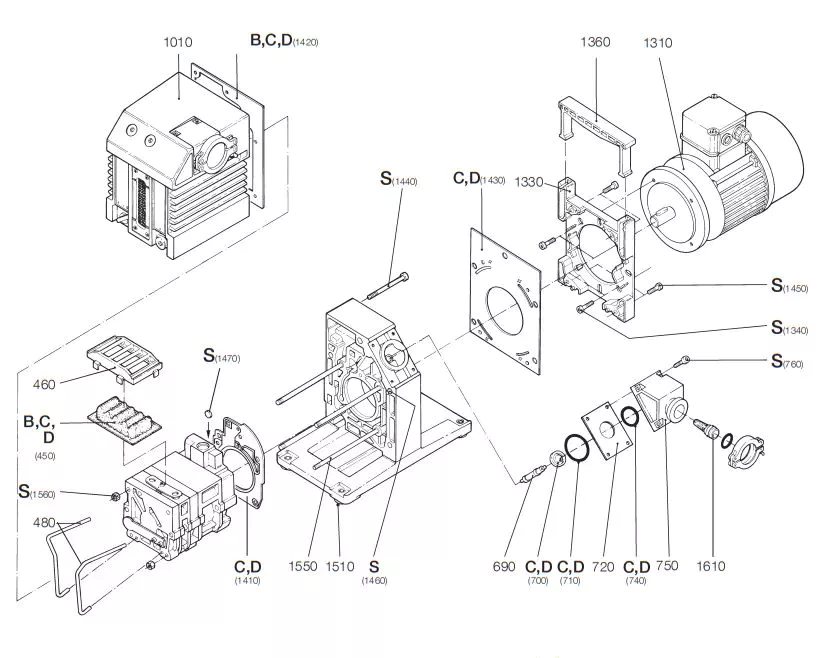 Scroll Vacuum Pumps
<br Scroll Vacuum Pumps can be used to pump air, gases, and other fluids. They are suitable for creating a vacuum in transfer chambers, mass spectrometers, and load lock chambers. They are also ideal for helium leak detectors and other analytical equipment. Scroll vacuum pumps are available in a variety of models, including the diaphragm, turbine, and oil-dry scroll models. They are used in a variety of industries, including the semiconductor, biotechnology, and pharmaceutical industries. Flexible and durable oil-free scroll vacuum pumps are an excellent choice for light industrial, general laboratory, and research applications. They also offer several advantages over other vacuum pumps, including low operating costs and environmental sustainability. Scroll vacuum pumps do not require oil, which is a big advantage in terms of cost. Scroll vacuum pumps are also quieter. Scroll vacuum pumps are designed for low, medium, and high vacuum systems. They create a high vacuum and cannot tolerate particles. Although they are relatively small, they are ideal for vacuum laboratory applications and are also suitable for dry vacuum pumping. They can be combined with chemically resistant PTFE components, making them more suitable for chemical applications. Scroll vacuum pumps feature a unique design that makes them very versatile and efficient. The pump has two helical structures, one is fixed and the other is rotating, which can effectively pump gas and liquid. When the rotor begins to move, the gas is compressed slightly and then flows through the system to the exhaust port. Scroll vacuum pumps are efficient, oil-free and compact. Known for their high tolerance to the atmosphere, they feature sensorless INFORM(r) control to minimize noise and vibration. These vacuum pumps are ideal for low to medium flow applications including analytical equipment, freeze dryers, vacuum coaters and mass spectrometers. The most important advantage of a scroll vacuum pump is its reliability. They can be used for three years or more without problems and are easy to maintain. With proper maintenance, they can reduce repair costs.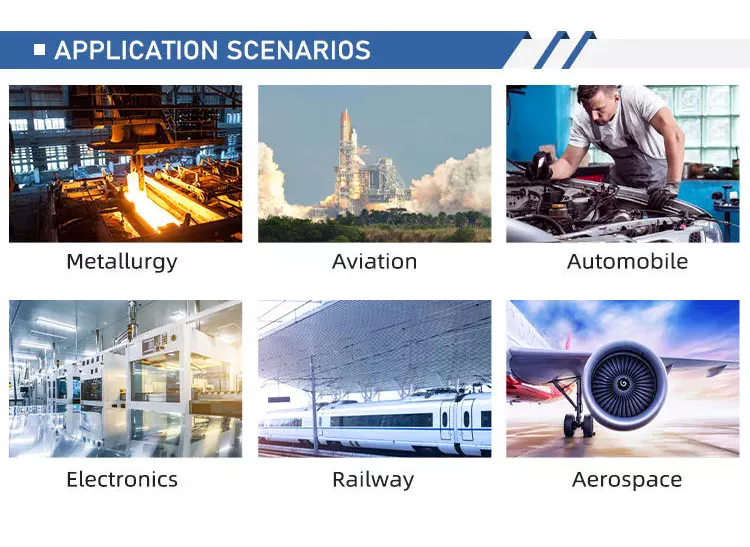 Diaphragm vacuum pumps
Diaphragm vacuum pumps are used in a variety of industrial processes. These pumps use an elastic diaphragm fixed around the outer diameter. They are efficient and can handle most types of liquids. They are commonly used for dewatering, filling and water removal. These pumps are easy to maintain. Diaphragm vacuum pumps are available in a variety of sizes and power outputs. Oil-free diaphragm vacuum pumps do not require oil, lubrication and cooling. These pumps are compatible with many types of laboratory equipment. Diaphragm vacuum pumps are equipped with dual voltage motors and DC drives for greater flexibility and durability. Diaphragm vacuum pumps can achieve higher vacuum levels than rotary vane pumps. They are more efficient than diaphragm pumps. They do not require oil and require less maintenance than their rotary vane counterparts. However, the diaphragms of these pumps may need to be replaced every few years. Diaphragm vacuum pumps are the most popular type of vacuum pump and can be used for a variety of applications. They can be used for everyday work and can be large enough to be used in a vacuum oven or rotary evaporator. Diaphragm vacuum pumps use pulsed motion to move air. They eliminate the need for oil and are highly chemical and steam resistant. They can handle a wide variety of samples, including high viscosity liquids. Diaphragm vacuum pumps are generally smaller than other types of vacuum pumps. Scroll pumps are made of metal and are generally recommended for solvent and water samples. They are not recommended for high acid samples. However, they are suitable for freeze drying. They can also be used for concentration applications. In this way, they have greater displacement capacity and can reach higher ultimate vacuum levels.



editor by CX 2023-07-13
Product Description
Single Double Stage Industrial AC DC Liquid Water Cooling Ring Piston Rotary Vane Dry Screw Scroll Roots Air Vakuum Vacuum Pump Replace of Kinney KLRC KT KMBD
Product Description
KT Single-Stage Rotary Piston Vacuum Pump

 

 

 

• High pumping capacity at high and low pressures
Three-cylinder piston design: dynamic balance, almost no vibration
• No metal contact between pump pistons
The cylinder clearance is full of oil
• Quiet operation

Application: 

 Heat Treating, Coating, Transformer Drying, Metallurgy, Vacuum packaging, Vacuum furnace, Vacuum coating, Liquid Gas Storage, Brake Fluid Filling, Silicon Crystal Growing, Evacuation

 

| | | |
| --- | --- | --- |
| Model | CFM m3/h | HP/kW |
| KT-150 | 150/244 | 7.5/5.5 |
| KT-300 | 300/503 | 15/11 |

 

KLRC Two-stage water-ring vacuum pump

 
Drop down to 4 Torr (5.3 mbar a)
• Low-pressure performance limited by steam. The pressure of sealing liquid: water, oil, or process liquid
• Provide complete engineering system solutions: Instruments, controls, piping, and valves
• Independent liquid recovery and recycling
• The central anchor rod is allowed to enter. Pump end without complete disassembly
• KLRC75 provides dual mechanical seals
Through KLRC525, to meet the requirements of the API pipeline plan.

Applications:
Chemical & Pharmaceutical Processing, Vapor Recovery, Deaeration, Extruders, Crystallizers, Central Vacuum Systems

| | | |
| --- | --- | --- |
| Model | CFM / m3/hr | CFM / m3/hr |
| KLRC-125 | 71/99 | 5/3.7 |
| KLRC-200 | 170/244 | 15/11 |
| KLRC-300 | 305/432 | 25/18.5 |
| KLRC-525 | 550/779 | 50/37 |

Roots pump
 
• High volume of gas at high vacuum (50 Torr to micrometer range)
• Can be used with all types of vacuum pumps
• Designed to operate in a blank state of 82 dB (A) or less open ground; except for motor and background noise
• Heavy-duty drive shafts for direct coupling or Belt Drive Applications
• Standard building material: cast iron end plate, the fit of housing and port with nodular cast iron rotor and shaft
• Special materials provided
» Stainless steel, carbon steel, ductile iron, Bi Protec
• Special tests available
» Hydrostatic test to 150 PSIG (10.35 bar g), seal leak test, noise test

Application: 
Supercharging ( Vacuum Systems), Vacuum Drying, Dehydration, Packaging, Distillation  Vacuum Furnace

 

Single Stage Rotary Vane Pump
 
• Vacuum packaging and food processing technology
Thermoforming, blister, air compression, foam forming
• Vacuum Adsorption, sling
• Vacuum degassing, drying, crystallization, impregnationprecooling
• Vacuum pressing, laminating, setting
• Vacuum coating and industrial CZPT as the front pump and pre-pump two

 

Two Stage Rotary Vane Pump
 
• Electronics, semiconductor, and coating industries Vacuum oven, sapphire furnace, polycrystalline furnace, single crystal furnace, vacuum dewatering furnace, vacuum sintering furnace, etc.; Optical coating, ion plating, sputtering equipment; Plasma cleaning; As the front auxiliary pump of Roots pump, diffusion pump, molecular pump, etc.
• Various analytical instruments Spectrometer, spectrometer, physical and chemical analyzer, leak detector, glove box, etc.
• Medical Industry
Plasma sterilizer, vacuum CZPT drying, etc.
• Refrigeration industry
Automatic evacuation lines of air conditioners, refrigerators, and compressors, refrigerant injection machines, helium leak detection series, etc
Comparison of replacement models
Our Model

Kinney's Model

 

Our Model

Kinney's Model

TWO STAGE WATER-RING VACUUM PUMP

SINGLE STAGE ROTARY PISTON VACUUM PUMP

LP40

KLRC100

PP70

KT150

LP55

KLRC125

PP150

KT300

LP75

KLRC200

PP70B

KT150(here are differenets from shape and oil channel design)

LP115

KLRC300

ROOTS PUMP

LP200

KLRC525

VP200

KMBD540

 

 

VP600

KMBD2000
Company Profile
The main products are water ring vacuum pumps (including 2BV series, 2BE1 series, 2BE3 series, 2SK series, SK series), rotary vane vacuum pumps (2X series, XD series), roots vacuum pumps, screw vacuum pumps, reciprocating vacuum pumps, vacuum pump stations, vacuum units and accessories, vacuum complete equipment, etc. According to different types of vacuum pumps and different production process requirements of customers, there are also many kinds of materials, mainly including cast iron, stainless steel 304, stainless steel 316, stainless steel 316L, etc. The material quality of non proud products is guaranteed. If the product has quality problems, it will be replaced within 3 months and guaranteed for 1 year. 1. Special materials, specifications and requirements can be customized through negotiation between the supplier and the demander. 2. Provide design, processing, sales and maintenance of vacuum units and complete vacuum equipment. 3. The price will fluctuate due to different product requirements, specifications and materials. The above prices are only for reference. We will provide a suitable design scheme and quotation for your vacuum system according to your specific requirements,
| | |
| --- | --- |
| After-sales Service: | 5 Years |
| Warranty: | 5 Years |
| Oil or Not: | Optional |
| Structure: | Rotary Vacuum Pump |
| Exhauster Method: | Entrapment Vacuum Pump |
| Vacuum Degree: | Vacuum |
Samples:

US$ 999/Piece

1 Piece(Min.Order)

|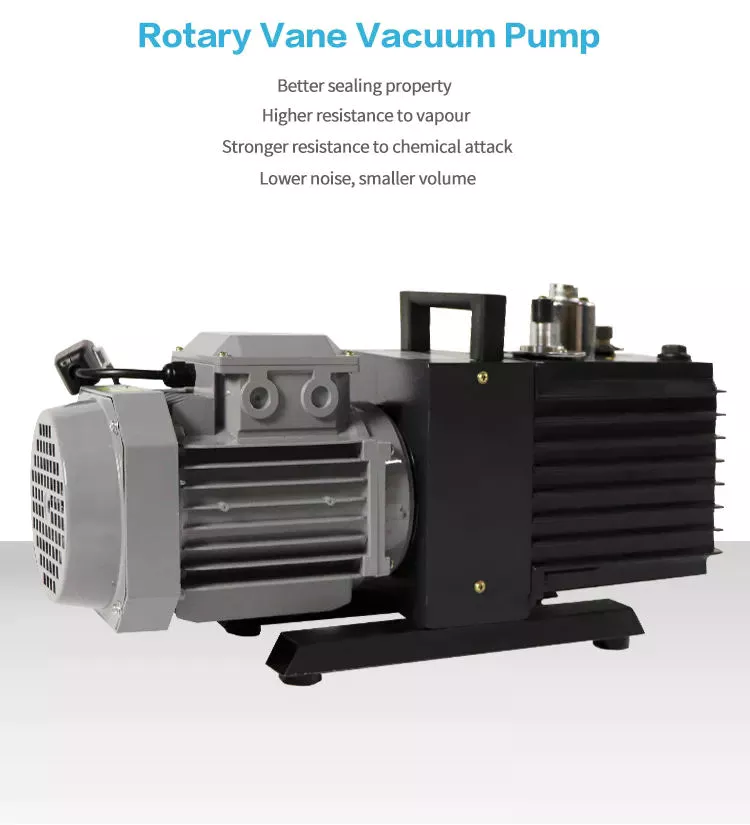 Types of vacuum pumps
A vacuum pump is a device that draws gas molecules from a sealed volume and maintains a partial vacuum. Its job is to create a vacuum in a volume, usually one of several. There are several types of vacuum pumps, such as root pumps, diaphragm pumps, rotary piston pumps, and self-priming centrifugal pumps.
The diaphragm pump is a dry positive displacement vacuum pump
Diaphragm pumps are a versatile type of vacuum pump. They can be installed in a variety of scenarios including container emptying, positive suction, and simultaneous fluid mixing. Their performance depends on the stiffness and durability of the diaphragm, which in turn depends on the material.
They have good performance when running in dry mode. Diaphragm pumps work very similarly to the human heart, which is why they are often used to create artificial hearts. In addition, the diaphragm pump is self-priming and has high efficiency. They are also capable of handling the most viscous liquids and are used in almost all industries.
However, this type of pump has several disadvantages. One of them is that they are difficult to restart after a power outage. Another disadvantage is that they can generate a lot of heat. Fortunately, this heat is carried away by airflow. However, this heat builds up in the multistage pump. If this happens, the diaphragm or motor may be damaged. Diaphragm pumps operating in two or more stages should be fitted with solenoid valves to maintain vacuum stability.
Diaphragm pumps are a good choice for drying processes where hygiene is important. These pumps have check valves and rubber or Teflon diaphragms. Diaphragm pumps are also ideal for high viscosity applications where shear sensitivity is important.
Roots pumps are dry method centrifugal pumps
Roots pumps use a vane rotor pump with two counter-rotating vanes that move in opposite directions to move the gas. They are often the first choice for high-throughput process applications. Depending on the size and number of blades, they can withstand up to 10 Torr.
Centrifugal pumps have several advantages, including the ability to handle corrosive fluids and high temperatures. However, when choosing a pump, it is essential to choose a reputable manufacturer. These companies will be able to advise you on the best pump design for your needs and provide excellent after-sales support. Roots pumps can be used in a wide range of industrial applications including chemical, food, and biotechnology.
The Roots pump is a dry centrifugal pump whose geometry enables it to achieve high compression ratios. The screw rotors are synchronized by a set of timing gears that allow gas to pass in both directions and create a compressed state in the chamber. The pre-compressed gas is discharged through a pressure connection and cooled with water. Some pumps are also able to accept additional cooling gas, but this should be done with caution.
The size of the impeller plays an important role in determining the pump head. The impeller diameter determines how high the pump can lift the liquid. Impeller speed also affects the head. Since the head is proportional to the specific gravity of the liquid, the available suction pressure will be proportional to the density of the liquid. The density of water is about 1.2 kg/m3, and the suction pressure of the centrifugal pump is not enough to lift the water.
The rotary vane pump is a self-priming centrifugal pump
A rotary vane pump is a centrifugal pump with a circular pump head and a cycloid cam that supports the rotor. The rotor is close to the cam wall, and two side plates seal the rotor. Vanes in vane pumps are installed in these cavities, and the rotor rotates at high speed, pushing fluid in and out of the pump. The pump offers several advantages, including a reversible design and the ability to handle a wide variety of clean fluids.
Agknx Pumps manufactures a wide range of vane pumps that combine high performance, low cost, and easy maintenance. These pumps handle medium to high viscosity liquids up to 500 degrees Fahrenheit and 200,000 SSU.
The suction side of the rotary vane pump has a discharge port, and the valve prevents the backflow of the discharge air. When the maximum pressure is reached, the outlet valve closes to prevent the backflow of exhaust gas. The mechanical separation step separates the oil from the gas in the pump circuit and returns the remaining oil particles to the sump. The float valve then reintroduces these oil particles into the oil circuit of the pump. The gas produced is almost oil-free and can be blown out of a pipe or hose.
Rotary vane pumps are self-priming positive displacement pumps commonly used in hydraulic, aeration, and vacuum systems. Unlike gear pumps, rotary vane pumps can maintain high-pressure levels while using relatively low suction pressures. The pump is also very effective when pumping viscous or high-viscosity liquids.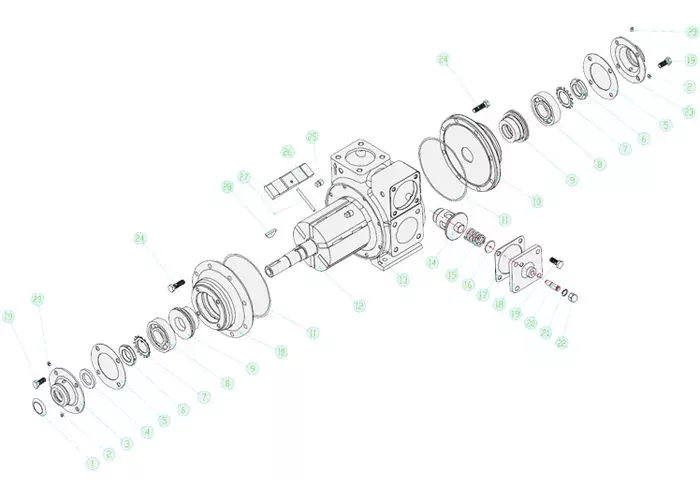 Rotary piston pumps are dry method positive displacement pumps
Rotary piston pumps are dry positive displacement pumps designed to deliver high-viscosity fluids. They are capable of pumping a variety of liquids and can run dry without damaging the liquid. Rotary piston pumps are available in a variety of designs. Some are single shafts, some are two shafts and four bearings.
Positive displacement pumps operate slower than centrifugal pumps. This feature makes the positive displacement pump more sensitive to wear. Piston and plunger reciprocating pumps are particularly prone to wear. For more demanding applications, progressive cavity, diaphragm or lobe pumps may be a better choice.
Positive displacement pumps are typically used to pump high-viscosity fluids. This is because the pump relies on a mechanical seal between the rotating elements and the pump casing. As a result, when fluids have low viscosity, their performance is limited. Additionally, low viscosity fluids can cause valve slippage.
These pumps have a piston/plunger arrangement using stainless steel rotors. Piston/piston pumps have two cavities on the suction side. The fluid then flows from one chamber to the other through a helical motion. This results in very low shear and pulsation rates. The pump is usually installed in a cylindrical housing.
Rotary vane pump corrosion resistance
Rotary vane vacuum pumps are designed for use in a variety of industries. They feature plasma-treated corrosion-resistant parts and anti-suck-back valves to help reduce the number of corrosive vapors entering the pump. These pumps are commonly used in freeze dryers, vacuum ovens, and degassing processes. The high flow rates they provide in their working vacuum allow them to speed up processes and reduce the time it takes to run them. Plus, they have energy-efficient motors and silent volume. <br/While rotary vane vacuum pumps are relatively corrosion resistant, they should not be used for aggressive chemicals. For these chemicals, the most suitable pump is the chemical mixing pump, which combines two types of pumps to improve corrosion resistance. If the application requires a more powerful pump, a progressive cavity pump (eg VACUU*PURE 10C) is suitable.
Oil seals used in rotary vane pumps are important to pump performance. The oil seal prevents corrosion of the aluminum parts of the rotary vane pump and prolongs the service life. Most rotary vane vacuum pumps have a standard set of components, although each component may have different oil seals.
Rotary vane vacuum pumps are the most common type of positive displacement pump. They provide quiet operation and long service life. They are also reliable and inexpensive and can be used in a variety of applications.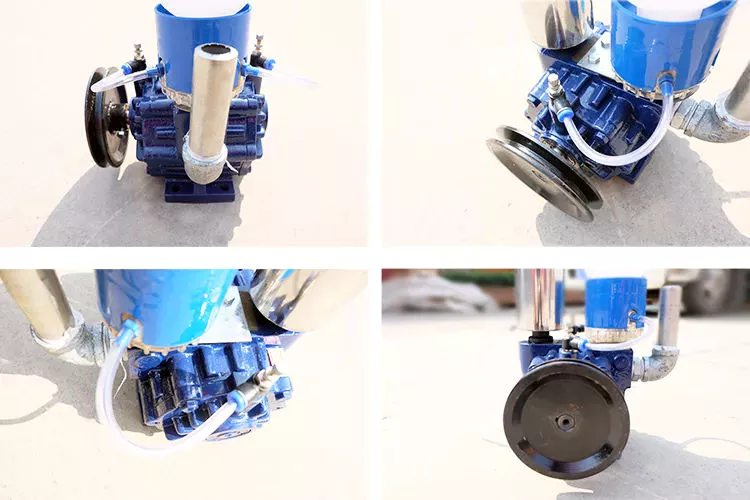 Roots pumps are primarily used as a vacuum booster
Root vacuum pumps are mainly used as vacuum boosters in industrial applications. They need a thorough understanding of operating principles and proper maintenance to function properly. This course is an introduction to Roots vacuum pumps, covering topics such as pump principles, multi-stage pumps, temperature effects, gas cooling, and maintenance.
Roots pumps have many advantages, including compact and quiet operation. They do not generate particles and have a long service life. They also don't require oil and have a small footprint. However, Roots pumps have several disadvantages, including relatively high maintenance costs and low pumping speeds near atmospheric pressure.
Root vacuum pumps are often used with rotary vane vacuum pumps. They work on the same principle, the air enters a conveying unit formed by two rolling pistons in the housing. The piston heads are separated from each other, and the air passes through the unit without being reduced until it is discharged. When the air in the next unit reaches a higher absolute pressure, it is expelled from the last unit.
Roots pumps can be classified as sheathed or sealed. Roots pumps with sealed motors are suitable for pumping toxic gases. They have less clearance between the stator and motor rotor and have a sealed tank.



editor by CX 2023-04-21
Product Description
Dry Screw Vacuum Pump RSP280
Product Description
Dry screw vacuum pumps operate with 2 screw rotors rotating in opposite directions. This traps the medium to be pumped between the cylinder and the screw chambers and transports it to the gas discharge. The advanced screw design results in lower electric energy consumption compared to standard screw designs. It also results in a lower heat load of the compressed gas.
Cooling can be achieved through a high performance air cooling method eliminating the need of cooling water or indirect cooling method resulting in uniform temperatures throughout the pump body, eliminating cold spots and providing a thermally stable water jacket. The advanced screw design allows for best-in-class hydrogen pumping capabilities. Water cooling can take place in form of both direct water cooling or radiator cooling with air-cooled heat exchangers.
Complete series with pumping capacity of 35 to 1100 m3/h
Optimal ultimate pressure and broadest range of applications
Completely dry and oil-free
High pumping speed at atmospheric pressure reduces the pump-down time
Water cooling with temperature monitoring
Saving energy costs through internal compression
Wear-free dynamic seal
Direct gas flow and optimized temperature profile minimize deposits
Low energy consumption, low noise level
Extensive range of accessories
Product Parameters
Product Model
50/60Hz
RSP280
Pumping Speed
50Hz
280m³/H
60Hz
336m³/H
Ultimate Pressure
mbar
0.5
Inlet Diameter
mm
DN80
Outlet Diameter
mm
DN40
Motor Power
kW
7.5
Rotate Speed
r/min
2900
Noise Level
dB
75
Cooling water pressure
barg
2-4
Cooling water flow
L/min
6
Cooling water temperature
°C
5-35 
Cooling Mode
 
Water Cooling
Net Weight
kg
253
Detailed Photos
Installation Instructions
Certifications
Company Profile
US $15,000-19,000




/ Set




|

1 Set



(Min. Order)

###
| | |
| --- | --- |
| Screw Number: | Double Screw Pump |
| Screw Suction Method: | Single Suction |
| Pump Shaft Position: | Horizontal |
| Performance: | Anticorrosion |
| Application: | Chemical |
| Certification: | CE, ISO |
###
Samples:

US$ 19000/Set

1 Set(Min.Order)
###
###
Product Model

50/60Hz

RSP280

Pumping Speed

50Hz

280m³/H

60Hz

336m³/H

Ultimate Pressure

mbar

0.5

Inlet Diameter

mm

DN80

Outlet Diameter

mm

DN40

Motor Power

kW

7.5

Rotate Speed

r/min

2900

Noise Level

dB

75

Cooling water pressure

barg

2-4

Cooling water flow

L/min

6

Cooling water temperature

°C

5-35

Cooling Mode

Water Cooling

Net Weight

kg

253
US $15,000-19,000




/ Set




|

1 Set



(Min. Order)

###
| | |
| --- | --- |
| Screw Number: | Double Screw Pump |
| Screw Suction Method: | Single Suction |
| Pump Shaft Position: | Horizontal |
| Performance: | Anticorrosion |
| Application: | Chemical |
| Certification: | CE, ISO |
###
Samples:

US$ 19000/Set

1 Set(Min.Order)
###
###
Product Model

50/60Hz

RSP280

Pumping Speed

50Hz

280m³/H

60Hz

336m³/H

Ultimate Pressure

mbar

0.5

Inlet Diameter

mm

DN80

Outlet Diameter

mm

DN40

Motor Power

kW

7.5

Rotate Speed

r/min

2900

Noise Level

dB

75

Cooling water pressure

barg

2-4

Cooling water flow

L/min

6

Cooling water temperature

°C

5-35

Cooling Mode

Water Cooling

Net Weight

kg

253
How to check the vacuum pump
A vacuum pump is a machine that draws gas molecules from a volume and maintains a partial vacuum. Its main job is to create a relative vacuum within the stated capabilities. If your vacuum pump isn't working properly, it may need service. Read on to learn more about the types of vacuum pumps and how to check them.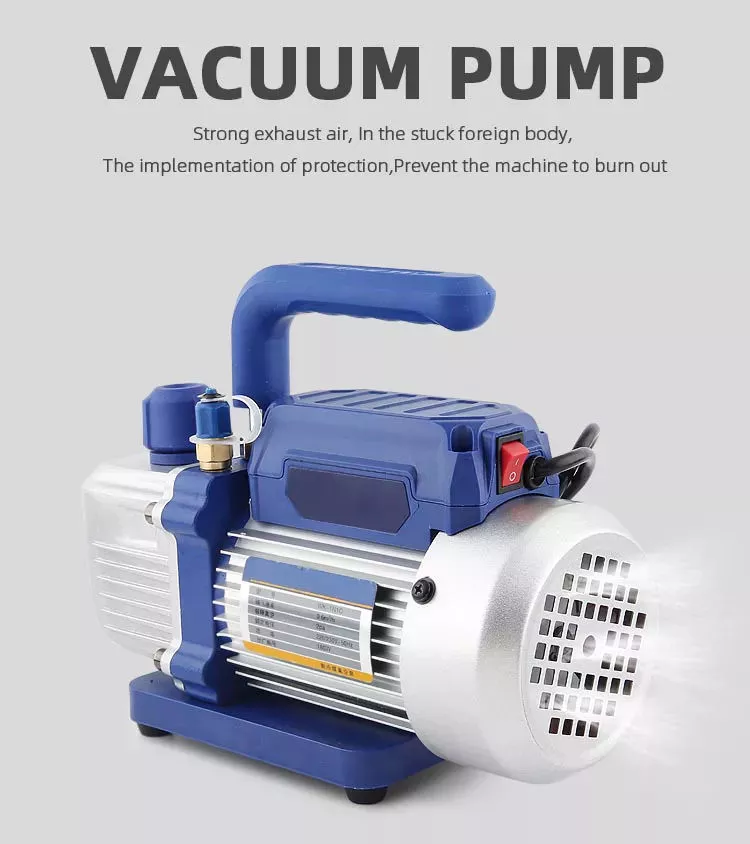 Principle of industrial vacuum pump
Industrial vacuum pumps are used in industrial processes that require vacuum. These pumps are designed to generate, improve and maintain vacuum. Learn about the different types of industrial vacuum technology. You can start by reading about the most common types of industrial vacuum pumps. These pumps can be used in a variety of industrial processes from cleaning to manufacturing.
Regardless of the technology used to manufacture these pumps, the basic principles behind their operation are the same. The speed and mass flow of the pump will determine its capacity and suitability. A faster flow rate will minimize the time it takes for the machine to empty. Another important factor to consider is the type of vacuum you need.
A liquid ring vacuum pump is an industrial pump that uses a ring of liquid to form a seal. This type of pump is best suited for applications with high vapor loads and high liquid carry-over. Liquid ring vacuum pumps can be divided into two categories: liquid ring vacuum pumps and scroll vacuum pumps.
Industrial vacuum pumps work by removing gas molecules from a chamber. The partial vacuum created allows material to flow through the void. As more molecules are removed, the pressure in the chamber decreases, releasing energy that can be used for a variety of different purposes.
The most common use of industrial vacuum pumps is for electric lights. In these lamps, a vacuum pump removes the gas, causing the bulb to light up. Energy from the vacuum is also used in aircraft to power instruments. In addition to powering industrial vacuum cleaners, they are used in a variety of other environments.
High-performance industrial vacuum systems require specific materials that can withstand extreme pressure. This means that the materials used in these systems need to be properly checked. They must also be free of organic debris and other contaminants before they can be safely placed in the chamber.
Types of vacuum pumps
There are various types of vacuum pumps. Which one to choose should depend on the purpose of the pump and the degree of vacuum that must be achieved. It is mainly divided into three categories: rough vacuum or low vacuum, high vacuum and ultra-high vacuum. They all have varying degrees of scarcity. The higher the pressure, the fewer molecules per cubic centimeter. This in turn improves vacuum quality.
The vacuum pump is critical to the operation of the vacuum system. These devices are divided into three main categories according to their working pressure range. These pumps have different characteristics and technologies that make them ideal for specific applications. The choice of vacuum pump required for a particular application depends on how much vacuum you need, and how much power you are willing to spend.
Vacuum pumps are used in a variety of industrial and scientific processes. Their main function is to remove gas molecules from the sealed volume, leaving a partial vacuum. There are many different types of vacuum pumps, including rotary piston, liquid ring and scroll vacuum pumps. In addition, turbomolecular pumps are used.
Dry vacuum pumps are more expensive than wet vacuum pumps. Wet vacuum pumps use oil as their lubricating fluid. Different types of oils are used depending on the application. Some wet pumps have additional features, including contaminant filtration. However, wet systems have one major disadvantage: the contact between oil and fluid. To avoid this, oil separators are usually used.
There are several different types of vacuum pumps. The basic type is the positive displacement pump. It operates by expanding the chamber and removing gas molecules. The intake valve draws fluid into the chamber, while the exhaust valve opens when the chamber is at maximum expansion. This cycle repeats several times per second. Positive displacement pumps are often used in multistage vacuum systems.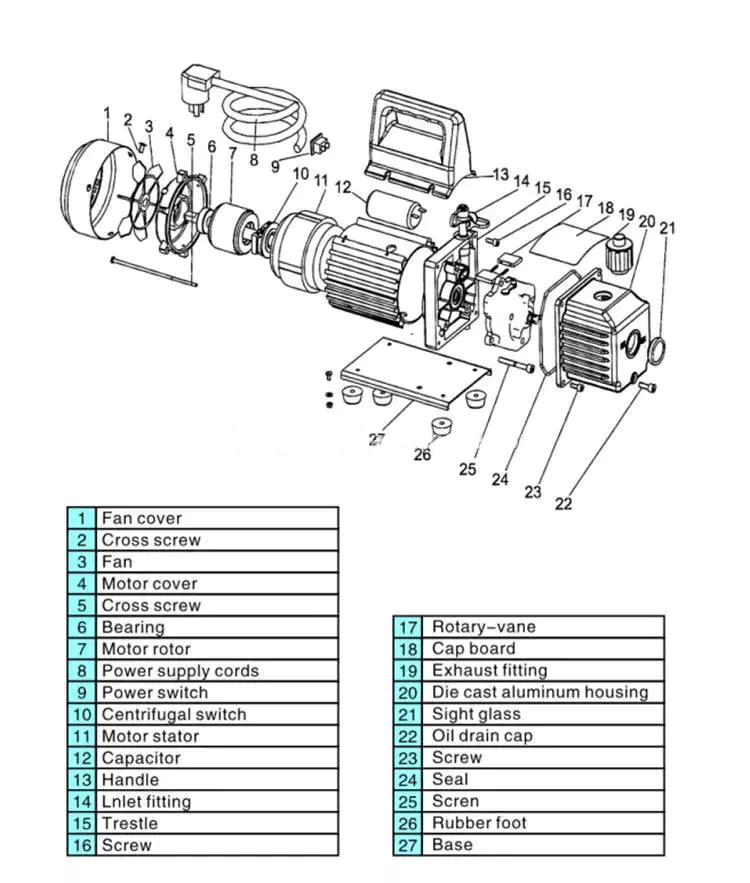 Maintenance of vacuum pump
Regular maintenance is very important to ensure the long-term effective use of the vacuum pump. One way to ensure proper pump performance is to change the oil regularly. Pump oil may be contaminated by vapor condensation. To avoid this problem, close the inlet valve for 20 to 30 minutes before applying vacuum. It is also important to install an inlet cold trap to protect the pump from corrosive vapors.
Another way to prolong the life of your vacuum pump is to periodically remove any solvent in it. This step reduces internal corrosion and prevents premature pump failure. During maintenance, be sure to disconnect the power supply to the vacuum pump. After cleaning, store it in a dry and safe place. The pump should also be disposed of in accordance with local regulations.
Vacuum pumps may require frequent oil changes, especially when used in wet chemistry. The standard rule is to change the oil after 3,000 hours of use, but some pumps require more frequent oil changes. It is also important to clean the oil regularly, as dirty or discolored oil can affect the performance of the pump.
Vacuum pumps are often equipped with on-site glass to allow the user to visually check the oil level. Clean oil will appear transparent, while dirty oil will appear darker. Frequent oil changes are essential, as oil changes can help spot various potential problems. Changes in vacuum pump performance or strange noises are also good indicators of a problem.
After an oil change, the vacuum pump should be cleaned thoroughly with a soft cloth and mild degreaser. Oil changes should take less than ten minutes, and they will extend the life of your equipment. Additionally, the outside of the pump should be wiped with a cloth or rag.
The pump must be properly vented to avoid internal corrosion. If possible, place the pump away from hot equipment or rooms. Overheating can reduce the viscosity of the oil and cause premature pump failure. In addition, it can lead to overwork of other expensive scientific equipment. Heat can also cause cracked rubber parts and oil leaks.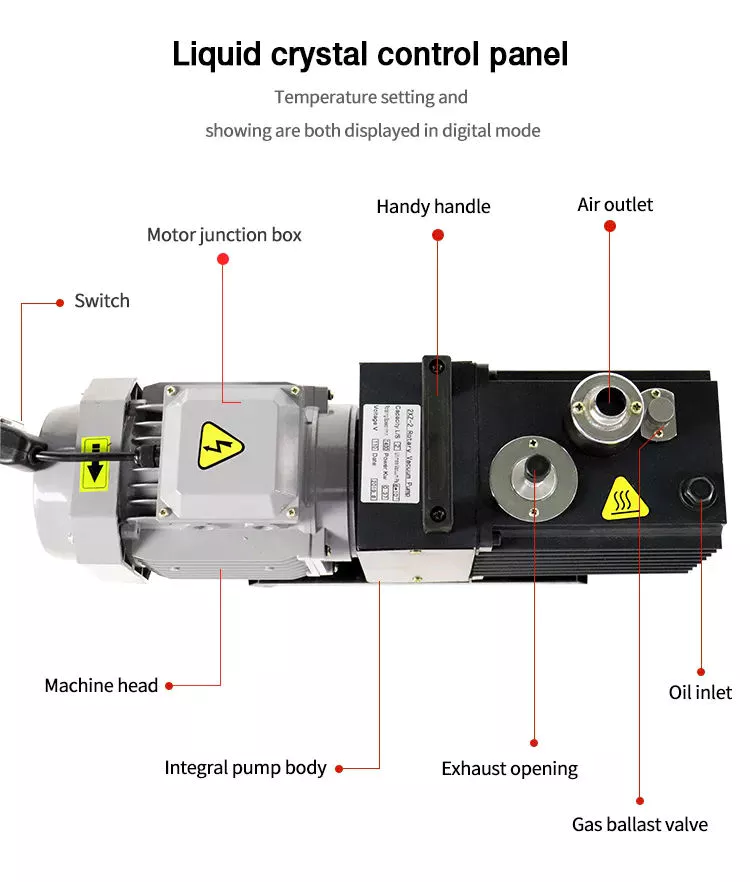 Signs of damage to the vacuum pump
A bad vacuum pump can cause a variety of automotive problems, including poor fuel economy, difficult braking, undercarriage oil leaks, and faulty air conditioning. If any of these problems occur, call a mechanic to check your vehicle's vacuum pump. You can also check the air conditioner and brake pedal to see if they are working properly.
A loud noise from the pump can also be a symptom of a malfunction. These noises are often caused by the aging and accumulated wear of specific components. If this is the case, the diaphragm, valve plate or seals may need to be replaced. However, if the noise is coming from bearings or other areas, more extensive repairs may be required. Additionally, dust and other contaminants can enter the pump chamber, which can degrade pump performance.
If the vacuum pump won't start, it could be a blown fuse or a power or voltage problem. Other common causes are flow restrictions or improper installation at the entrance. Also, the vacuum pump may be damaged or the capacitors may be of poor quality. It's not always easy to tell if a vacuum pump is leaking oil, but a greasy transmission can indicate a vacuum pump failure.
A leaking vacuum pump can also hiss when the car's engine is running. If you hear it, check the hoses and connections to make sure there are no leaks. A vacuum leak may indicate a faulty vacuum pump, so you need to replace it as soon as possible.
Checking end pressure is easy, but a pressure gauge can also serve as a sign. You can also check for pump vibration by running a short procedure. Excessive vibration can be subtle, but it can greatly affect your process. If you notice excessive pump vibration, you should contact a professional immediately.
Poor pump performance can cause many problems for your company. A bad vacuum pump not only wastes material, it also damages your tools and reputation.



editor by czh 2022-11-24