Product Description
Product Description
DPSB Silent Energy Saving Dry Screw Vacuum Pump System:
DPSB silent energy saving dry screw vacuum system is a new type vacuum system, it designed and developed according to customer requirements, including vacuum pump, frequency conversion governor, digital display vacuum gauge, cooling fan, metal frame, metal plate and other related components.
Working Principle:
1.The silent energy saving dry screw vacuum system combined with the cabinet, lower noise and more beautiful appearance.
2.Equipping with the frequency converter, the customer can adjust the motor speed by himself, which can meet the customer's demand for different flow rates and different vacuum degrees.
3.Equipping with cooling fan, forced cooling with large air volume, better temperature control effect and more stable vacuum.
Product Parameters
Model
DPSB571
DPSB050
DPSB080
Pumping Speed(m3/h)
20
50
80
Max Vacuum(Pa)
3
Motor Power(Kw/Hp)
1.1/1.5
1.5/2.0
2.2/3.0
Rotaring Speed(RPM)
2980
Working Voltage(V/HZ/Phase)
220-480/50/3 or 220-480/60/3
Structure
Horizontal Type
Inlet Hole
KF25
KF40
KF40
Outlet Hole
KF25
KF25
KF25
Cooling Method
Air Cooled
Sealing Method
Mechanical Flat Seal
Gear/Bearing Lubrication
100# Synthetic Gear Oil 
Noise(dB)
65
67
69
Weight(Kg)
68
81
88
Dimension(LxWxH, MM) 
725x325x315
870x400x455
925x400x455
Remark:
1m3/h=0.2778L/S, 1m3/h=0.5883CFM.
1Pa=0.01mbar, 1Pa=0.001Kpa, 1Pa=0.0075Torr, 1Pa=0.000145PSI, 1Pa=0.00001Bar.
Our Advantages
1.Lower noise, obvious noise reduction, adapt to office and demanding environmental requirements.
2.Beautiful appearance, in line with modern aesthetic requirements, color can be white or gray.
3.Variable speed operation to meet customers' needs for different flow rates and different vacuum levels.
4.Vacuum can be detected in real time and displayed in digital.
5.The inverter has electrical protection to protect the vacuum pump, display faults and status.
6.Stainless steel handle, easy to lift and move.
7.Large air volume sure betterair cooling, better heat dissipation and more stable vacuum.
8.Lightweight and strong with metal frame.
Packaging & Shipping
Exhibition
FAQ
Q1: If I want to inquiry, what can I need to offer?
A1: Please tell us your Working Vacuum Degree(Pa,mbar or torr), Flowrate(L/S or M3/H) and Usage.
Q2: Do you have MOQ?
A2: 1Pcs is ok,if you have more quantity, the price will be cut down.
Q3: How long to delivery?
A3: We need about 4-5 weeks to produce,then extra need about 5-7 days to arrange domestic delivery and port clearence.
Q4: What is your payment term?
A4: 50% for prepayment, then the balance should paid before delivery, by TT.
Q5: How long for the warranty?
A5: 1 year for whole machine, the effective date of warranty should be counted from 1 month the goods arrived in client's site. If the pump go wrong, the client can choose back the pump to factory repair,or we offer remote technical support.
| | |
| --- | --- |
| After-sales Service: | Remote Support |
| Warranty: | 1 Year |
| Oil or Not: | Oil Free |
| Structure: | Variable Pitch Screw Vacuum Pump |
| Exhauster Method: | Negative Pressure Air Pump |
| Vacuum Degree: | High Vacuum |
| | |
| --- | --- |
| Customization: | |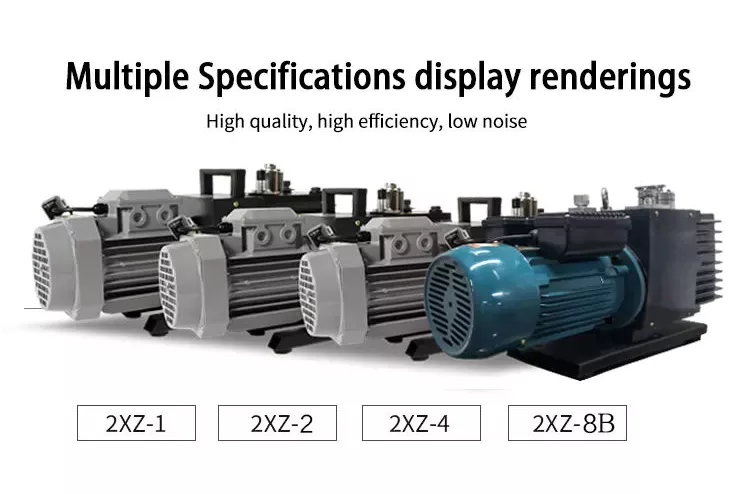 Types of vacuum pumps
A vacuum pump is a device that pulls gas molecules out of a sealed volume and maintains a partial vacuum. Its job is to create a relative vacuum within its capabilities. Several types of vacuum pumps are available, including scroll and rotary piston models. Each has its own characteristics and uses. To learn more, read this article.
Screw Pump
Screw vacuum pumps use a mechanical screw to move an air or gas chamber to the axial housing wall. The movement of the chamber reduces the volume of gas, which is pre-compressed before being expelled through the pressure connection. These pumps can be single-pitch models or variable-pitch models. Variable pitch models feature variable pitch rotors that help distribute heat loads evenly across the rotor. Some models also include a thermostatic control valve that shuts off the pump if the water temperature gets too high. Screw vacuum pumps are available in single-ended or double-ended designs. Single-ended and double-ended screw pumps provide up to 3.7 x 10-4 Torr and an ultimate vacuum of 900 m3/h (560 cfm), which is sufficient for many industrial processes. Progressive cavity pumps are particularly suitable for vapor compression applications. These pumps also have an internal rotor to minimize layer formation. Combined with air cooling, they are suitable for use in hazardous environments. In addition, the screw rotor design prevents the build-up of substances in the pump cavity that could react with high temperatures. These pumps are also easily removable for quick cleaning. Screw vacuum pumps are also designed for low cost and minimal maintenance. Agknx screw vacuum pumps are designed in Germany and are very reliable and economical. Pump performance depends on cooling system and temperature. The temperature of the water used should be kept within a certain range, otherwise the pump may overheat and fail. Screw vacuum pumps are often used in scientific experiments. They are standard main pumps in large storage rings, gravitational wave detectors, and space simulation chambers. One of the largest ultra-high vacuum chambers in the world is made of screw vacuum pumps. An example is the KATRIN experiment. There are two types of screw vacuum pumps: oil-sealed and dry. Oil-sealed screw pumps use oil as a sealant and coolant. They are suitable for demanding vacuum applications such as woodworking and plastics processing. Dry screw pumps have an air-cooled chamber, and they can achieve higher vacuum levels than oil-sealed pumps.
Rotary Piston Vacuum Pumps
Rotary Piston Vacuum Pumps provide the rugged performance essential for applications requiring vacuum. They can deliver flow rates up to 1280 acfm and reach deep vacuum levels up to 0.0004 Torr. They are available in single-stage and two-stage models. The report also provides detailed information about the key players, their financial status, and business overview. A rotary piston vacuum pump is a versatile and affordable vacuum device. They are available in single-stage and two-stage configurations with higher capacity and higher vacuum. They can be easily maintained by an in-house maintenance team or by a local third-party service shop. Pump manufacturers can also provide services. Rotary piston vacuum pumps are available in single-stage and compound designs. They are ideal for a variety of applications. Their high-performance design enables them to operate at any pressure up to atmospheric pressure. They also have no metal-to-metal contact, which makes them ideal for dirty applications. Whether you need a pump that can operate at high or low pressure, a rotary piston vacuum pump is an excellent choice. When purchasing a rotary piston vacuum pump, it is important to choose a manufacturer with a reputation for providing high-quality service and repairs. In addition to the high quality of the pump, you also need to ensure its availability. You should also consider the cost and quality of the part. A good vacuum pump company should also provide technical support, service support and accessories. Oil-free pumps are a popular choice for laboratories, clean rooms and confined rooms. Their high-quality parts are made from lightweight, corrosion-resistant and specially formulated polymers. Oil-free pumps can handle high levels of air moisture and are excellent at removing contaminants. However, they are not suitable for applications containing organic vapors or acids. Atlas Copco's GLS rotary piston pumps are a popular choice for industrial vacuum applications. Its space-saving design makes it an ideal solution for harsh environments. It is also very reliable and has low lifecycle costs. It has an automatic lubrication system and water mizer to minimize water consumption.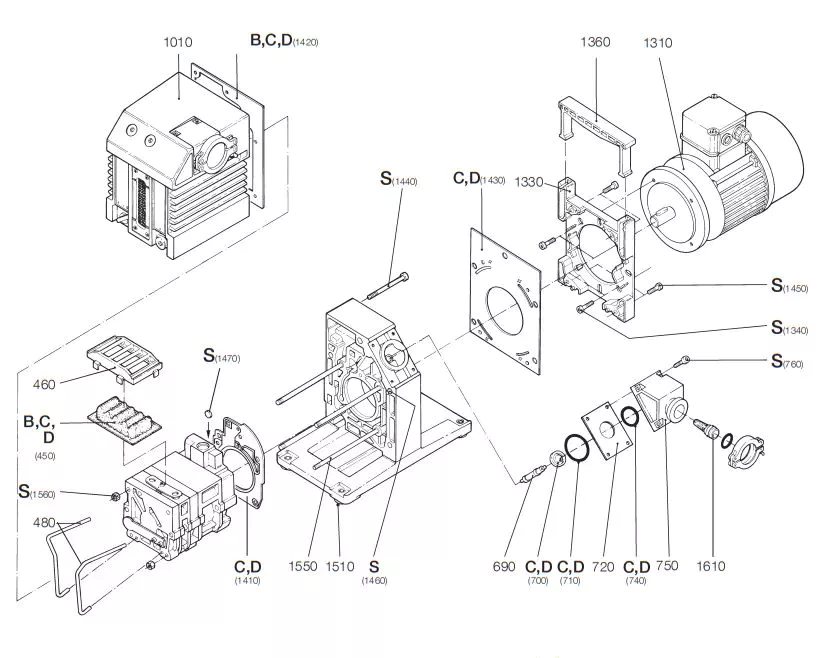 Scroll Vacuum Pumps
<br Scroll Vacuum Pumps can be used to pump air, gases, and other fluids. They are suitable for creating a vacuum in transfer chambers, mass spectrometers, and load lock chambers. They are also ideal for helium leak detectors and other analytical equipment. Scroll vacuum pumps are available in a variety of models, including the diaphragm, turbine, and oil-dry scroll models. They are used in a variety of industries, including the semiconductor, biotechnology, and pharmaceutical industries. Flexible and durable oil-free scroll vacuum pumps are an excellent choice for light industrial, general laboratory, and research applications. They also offer several advantages over other vacuum pumps, including low operating costs and environmental sustainability. Scroll vacuum pumps do not require oil, which is a big advantage in terms of cost. Scroll vacuum pumps are also quieter. Scroll vacuum pumps are designed for low, medium, and high vacuum systems. They create a high vacuum and cannot tolerate particles. Although they are relatively small, they are ideal for vacuum laboratory applications and are also suitable for dry vacuum pumping. They can be combined with chemically resistant PTFE components, making them more suitable for chemical applications. Scroll vacuum pumps feature a unique design that makes them very versatile and efficient. The pump has two helical structures, one is fixed and the other is rotating, which can effectively pump gas and liquid. When the rotor begins to move, the gas is compressed slightly and then flows through the system to the exhaust port. Scroll vacuum pumps are efficient, oil-free and compact. Known for their high tolerance to the atmosphere, they feature sensorless INFORM(r) control to minimize noise and vibration. These vacuum pumps are ideal for low to medium flow applications including analytical equipment, freeze dryers, vacuum coaters and mass spectrometers. The most important advantage of a scroll vacuum pump is its reliability. They can be used for three years or more without problems and are easy to maintain. With proper maintenance, they can reduce repair costs.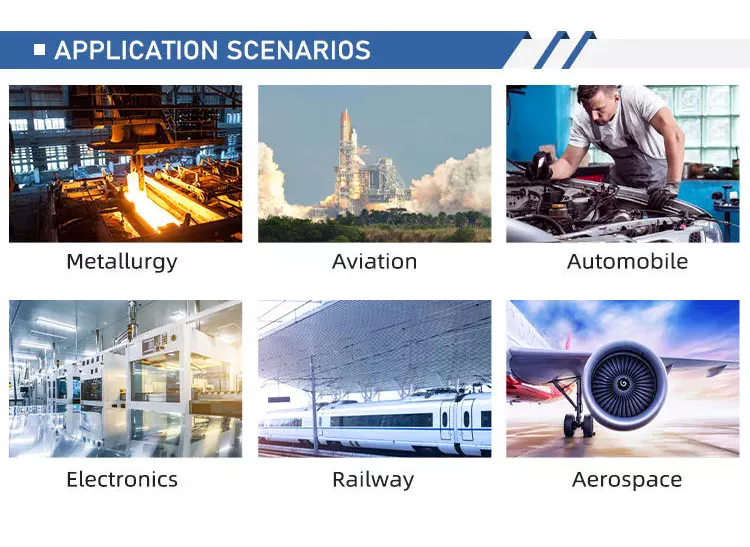 Diaphragm vacuum pumps
Diaphragm vacuum pumps are used in a variety of industrial processes. These pumps use an elastic diaphragm fixed around the outer diameter. They are efficient and can handle most types of liquids. They are commonly used for dewatering, filling and water removal. These pumps are easy to maintain. Diaphragm vacuum pumps are available in a variety of sizes and power outputs. Oil-free diaphragm vacuum pumps do not require oil, lubrication and cooling. These pumps are compatible with many types of laboratory equipment. Diaphragm vacuum pumps are equipped with dual voltage motors and DC drives for greater flexibility and durability. Diaphragm vacuum pumps can achieve higher vacuum levels than rotary vane pumps. They are more efficient than diaphragm pumps. They do not require oil and require less maintenance than their rotary vane counterparts. However, the diaphragms of these pumps may need to be replaced every few years. Diaphragm vacuum pumps are the most popular type of vacuum pump and can be used for a variety of applications. They can be used for everyday work and can be large enough to be used in a vacuum oven or rotary evaporator. Diaphragm vacuum pumps use pulsed motion to move air. They eliminate the need for oil and are highly chemical and steam resistant. They can handle a wide variety of samples, including high viscosity liquids. Diaphragm vacuum pumps are generally smaller than other types of vacuum pumps. Scroll pumps are made of metal and are generally recommended for solvent and water samples. They are not recommended for high acid samples. However, they are suitable for freeze drying. They can also be used for concentration applications. In this way, they have greater displacement capacity and can reach higher ultimate vacuum levels.



editor by CX 2023-07-13
Guarantee: 1 calendar year
Tailored support: OEM, ODM, OBM, Software reengineering
Product Quantity: JD650 Vacuum pump
Application: Family Residences, Dental Clinic and Medical center, Retail Shop, Machinery Repair Outlets, 60W 100W Servo Motor Pace Reducer Gearbox Nema 17 Stepper Planetary Gearbox 3 5 7 70 ratio Manufacturing Plant, Foodstuff Shop, Printing Shops, Creating Material Stores, Food & Beverage Manufacturing unit, Farms
Electrical power Source: AC electricity
Force: Extremely Substantial Pressure
Structure: Vacuum Pump
Voltage: 220V/110V (Personalized)
Electrical power: 550w
Configuration: Style,Moveable
Lubrication Fashion: Oil-totally free
Mute: Of course
Dimension: 310*300*240mm
Excess weight: 10.5KG
Sounds stage: 58dB(A)
Motor: cooper wire motor
Specification Solution Advantages Firm Profile Creation Line Certifications FAQ Q.1: Issue: Is OEM and ODM accessible?Don' DC 3V 12V 370 Micro air pump for Vacuum suction unit DC 24Vmini vacuum pump t be concerned. We're happy and welcome to offer the wonderful support for your tailored .Q.2 : May I get the sample for tests ?Of system, We are happy to send out the samples to you. The samples and transport freight can be return again to you with subsequent bulk purchase .Q.3: What is the quality ?High quality Assurance.We have constructed stringent good quality manage method from solution style, screening of uncooked materials and manufacturing to completed item in get to make certain the good quality security of the solution.Our primary goal is pursing the best high quality.Q.4: How numerous many years for your guarantee?Guarantee is One particular several years. We're remember to to offer you greatest right after-sale services,guide, Specialist manufacture advertising price vacuum pump for cnc device CZPT aerator 380v vortex fan free spare parts even new item if we can support you to resolve your issue.Q.5: Issue : How many several years expertise for production?Long Background. Our manufacturing unit has the production knowledge more than thirteen+ several years. Q.6: How can I speak to a live support and get a estimate?You can send out us an inquiry via Alibaba.
Types of vacuum pumps
A vacuum pump is a device that draws gas molecules from a sealed volume and leaves a partial vacuum in its wake. Its job is to create a relative vacuum within a specific volume or volume. There are many types of vacuum pumps, including centrifugal, screw and diaphragm.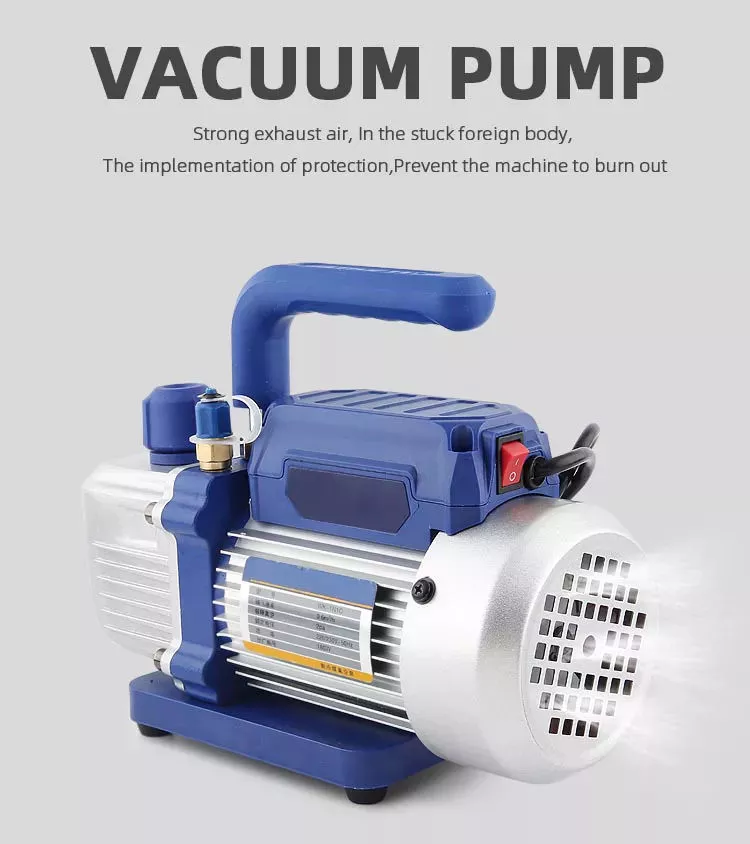 Forward centrifugal pump
Positive displacement centrifugal vacuum pumps are one of the most commonly used pump types in the oil and gas industry. Their efficiency is limited to a range of materials and can handle relatively high solids concentrations. However, using these pumps has some advantages over other types of pumps.
Positive displacement pumps have an enlarged cavity on the suction side and a reduced cavity on the discharge side. This makes them ideal for applications involving high viscosity fluids and high pressures. Their design makes it possible to precisely measure and control the amount of liquid pumped. Positive displacement pumps are also ideal for applications requiring precise metering.
Positive displacement pumps are superior to centrifugal pumps in several ways. They can handle higher viscosity materials than centrifuges. These pumps also operate at lower speeds than centrifugal pumps, which makes them more suitable for certain applications. Positive displacement pumps are also less prone to wear.
Positive displacement vacuum pumps operate by drawing fluid into a chamber and expanding it to a larger volume, then venting it to the atmosphere. This process happens several times per second. When maximum expansion is reached, the intake valve closes, the exhaust valve opens, and fluid is ejected. Positive displacement vacuum pumps are highly efficient and commonly used in many industries.
Self-priming centrifugal pump
Self-priming centrifugal pumps are designed with a water reservoir to help remove air from the pump. This water is then recirculated throughout the pump, allowing the pump to run without air. The water reservoir can be located above or in front of the impeller. The pump can then reserve water for the initial start.
The casing of the pump contains an increasingly larger channel forming a cavity retainer and semi-double volute. When water enters the pump through channel A, it flows back to the impeller through channels B-C. When the pump is started a second time, the water in the pump body will be recirculated back through the impeller. This recycling process happens automatically.
These pumps are available in a variety of models and materials. They feature special stainless steel castings that are corrosion and wear-resistant. They can be used in high-pressure applications and their design eliminates the need for inlet check valves and intermediate valves. They can also be equipped with long intake pipes, which do not require activation.
Self-priming centrifugal pumps are designed to run on their own, but there are some limitations. They cannot operate without a liquid source. A foot valve or external liquid source can help you start the self-priming pump.
Screw Pump
The mechanical and thermal characteristics of a screw vacuum pump are critical to its operation. They feature a small gap between the rotor and stator to minimize backflow and thermal growth. Temperature is a key factor in their performance, so they have an internal cooling system that uses water that circulates through the pump's stator channels. The pump is equipped with a thermostatically controlled valve to regulate the water flow. Also includes a thermostatic switch for thermal control.
Screw vacuum pumps work by trapping gas in the space between the rotor and the housing. The gas is then moved to the exhaust port, where it is expelled at atmospheric pressure. The tapered discharge end of the screw further reduces the volume of gas trapped in the chamber. These two factors allow the pump to work efficiently and safely.
Screw vacuum pumps are designed for a variety of applications. In some applications, the pump needs to operate at very low pressures, such as when pumping large volumes of air. For this application, the SCREWLINE SP pump is ideal. Their low discharge temperature and direct pumping path ensure industrial process uptime. These pumps also feature non-contact shaft seals to reduce mechanical wear. Additionally, they feature a special cantilever bearing arrangement to eliminate potential sources of bearing failure and lubrication contamination.
Screw vacuum pumps use an air-cooled screw to generate a vacuum. They are compact, and clean, and have a remote monitoring system with built-in intelligence. By using the app, users can monitor pump performance remotely.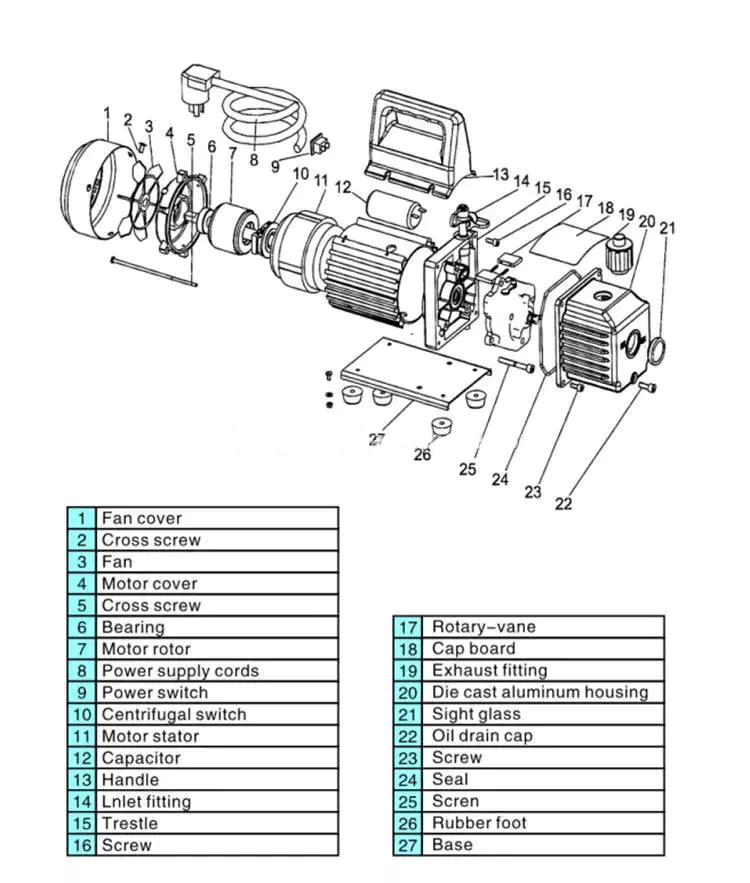 Diaphragm Pump
Diaphragm vacuum pumps are one of the most common types of vacuum pumps found in laboratories and manufacturing facilities. The diaphragm is an elastomeric membrane held in place around the outer diameter. While it is not possible to seal a diaphragm vacuum pump, there are ways to alleviate the problems associated with this design.
Diaphragm vacuum pumps are versatile and can be used in a variety of clean vacuum applications. These pumps are commercially available with a built-in valve system, but they can also be modified to include one. Because diaphragm pumps are so versatile, it's important to choose the right type for the job. Understanding how pumps work will help you match the right pump to the right application.
Diaphragm vacuum pumps offer a wide range of advantages, including an extremely long service life. Most diaphragm pumps can last up to ten thousand hours. However, they may be inefficient for processes that require deep vacuum, in which case alternative technologies may be required. Additionally, due to the physics of diaphragm pumps, the size of these pumps may be limited. Also, they are not suitable for high-speed pumping.
Diaphragm vacuum pumps are a versatile subset of laboratory pumps. They are popular for their oil-free construction and low maintenance operation. They are available in a variety of styles and have many optional features. In addition to low maintenance operation, they are chemically resistant and can be used with a variety of sample types. However, diaphragm pumps tend to have lower displacements than other vacuum pumps.
Atmospheric pressure is a key factor in a vacuum pump system
Atmospheric pressure is the pressure created by the collision of air molecules. The more they collide, the greater the pressure. This applies to pure gases and mixtures. When you measure atmospheric pressure, the pressure gauge reads about 14.7 psia. The higher the pressure, the greater the force on the gas molecules.
The gas entering the vacuum pump system is below atmospheric pressure and may contain entrained liquids. The mechanism of this process can be explained by molecular kinetic energy theory. The theory assumes that gas molecules in the atmosphere have high velocities. The resulting gas molecules will then start moving in random directions, colliding with each other and creating pressure on the walls of the vacuum vessel.
Atmospheric pressure is a critical factor in a vacuum pump system. A vacuum pump system is useless without proper atmospheric pressure measurement. The pressure in the atmosphere is the total pressure of all gases, including nitrogen and oxygen. Using total pressure instead of partial pressure can cause problems. The thermal conductivity of various gases varies widely, so working at full pressure can be dangerous.
When choosing a vacuum pump, consider its operating range. Some pumps operate at low atmospheric pressure, while others are designed to operate at high or ultra-high pressure. Different types of pumps employ different technologies that enhance their unique advantages.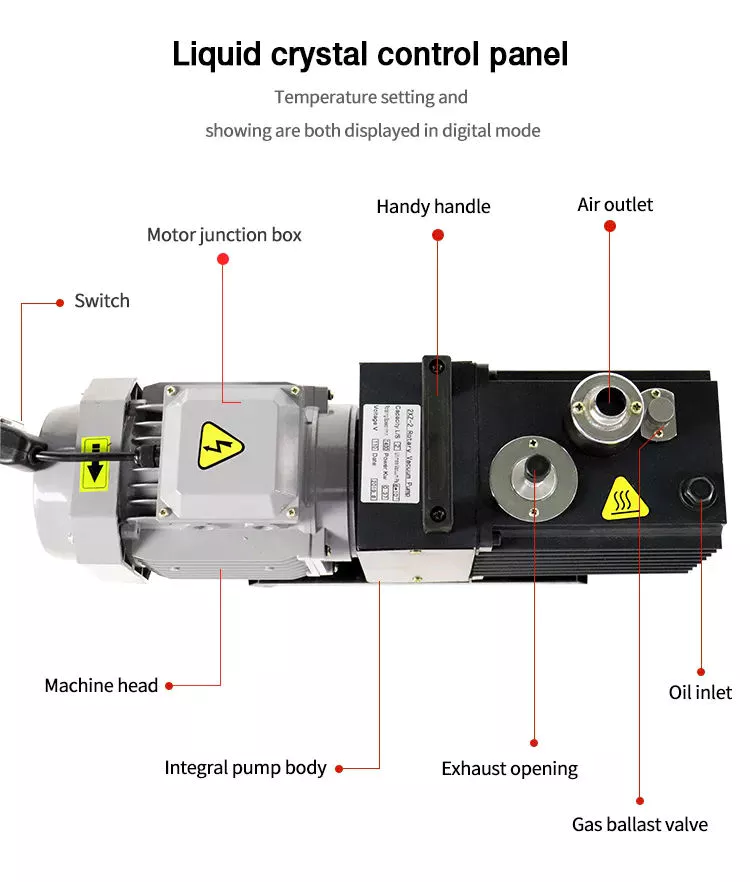 The screw pump is less efficient in pumping gases with smaller molecular weight
Vacuuming requires a high-quality pump. This type of pump must be able to pump gas of high purity and very low pressure. Screw pumps can be used in laboratory applications and are more efficient when pumping small molecular weight gases. Chemical resistance is critical to pump life. Chemical resistant materials are also available. Chemically resistant wetted materials minimize wear.
Gear pumps are more efficient than screw pumps, but are less efficient when pumping lower molecular weight gases. Gear pumps also require a larger motor to achieve the same pumping capacity. Compared to gear pumps, progressive cavity pumps also have lower noise levels and longer service life. In addition, gear pumps have a large footprint and are not suitable for tight spaces.
Progressive cavity pumps have two or three screws and a housing and side cover. They are also equipped with gears and bearings. Their mechanical design allows them to operate in high pressure environments with extremely low noise. The progressive cavity pump is a versatile pump that can be used in a variety of applications.
Dry screw compressors have different aspect ratios and can operate at high and low pressures. The maximum allowable differential pressure for screw compressors ranges from 0.4 MPa for 3/5 rotors to 1.5 MPa for 4/6 rotors. These numbers need to be determined on a case-by-case basis.



editor by czh 2023-02-15